Greetings from Bruiser Bulldogs and The Wysongs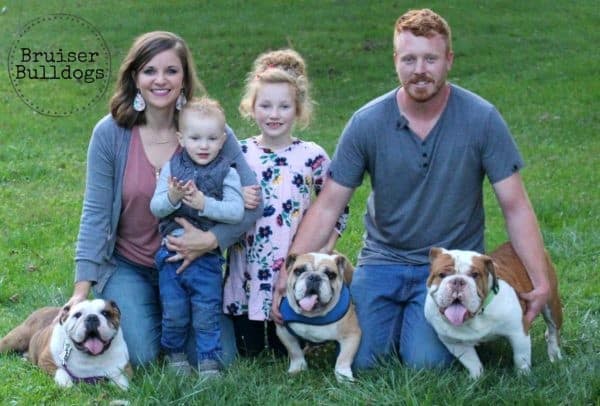 We are a family absolutely in love with the English Bulldog breed and are dedicated to breeding genetically healthy English Bulldog puppies. Our extensive experience and unique take on the need for a healthier English Bulldog has positioned our breeding program as a visionary leader for adopters in search of a higher quality English Bulldog puppy for sale. At our core, we love placing healthy, properly socialized English Bulldog puppies into loving families. There is no greater joy than to be able to share our lifelong passion for English Bulldogs with our adopter families. Feel free to read our blog, watch our videos and learn why Bruiser Bulldogs is producing a better bulldog.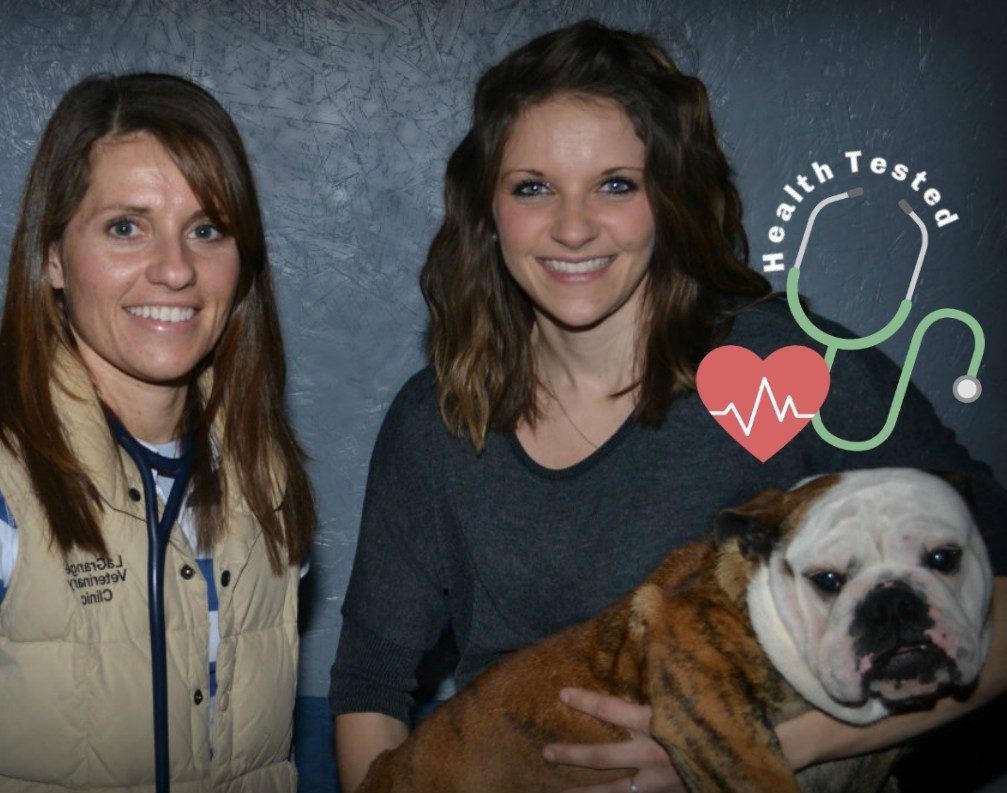 Superior Health
Our approach to breeding AKC English Bulldogs has always been a little bit different from most breeders. Instead of focusing on maximizing wrinkles or winning in the show ring, we have built our foundational bloodlines over the past decade with a focus on health first on foremost. Sires and Dams are health tested with a unique criteria. Bruiser Bulldogs must breathe freely, move athletically while still maintaining that classic English Bulldog look that people around the world have come to love. Our goal has always been consistently produce an English Bulldog puppy for sale that is both a head turner and fundamentally healthy
Bloodline development is the key to producing healthy English Bulldog puppies. We believe that foundational genetics are created through layer after layer of breeding healthy generations of bulldogs. Over the course of a decade, we have focused on a stringent set of health criteria to gradually improve the health and quality of the English Bulldog puppies we produce. The rare combination of experience, repetition, and ethical awareness of correct breeding practices has set our breeding program at the forefront of responsible English Bulldog breeders Learn More >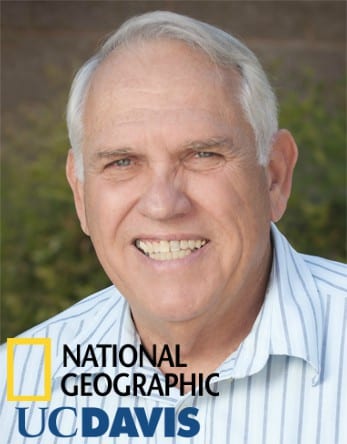 Recognized and supported by Dr. Neils Pedersen, veterinary researcher at UC Davis and featured in National Geographic's article on the state of the Bulldog.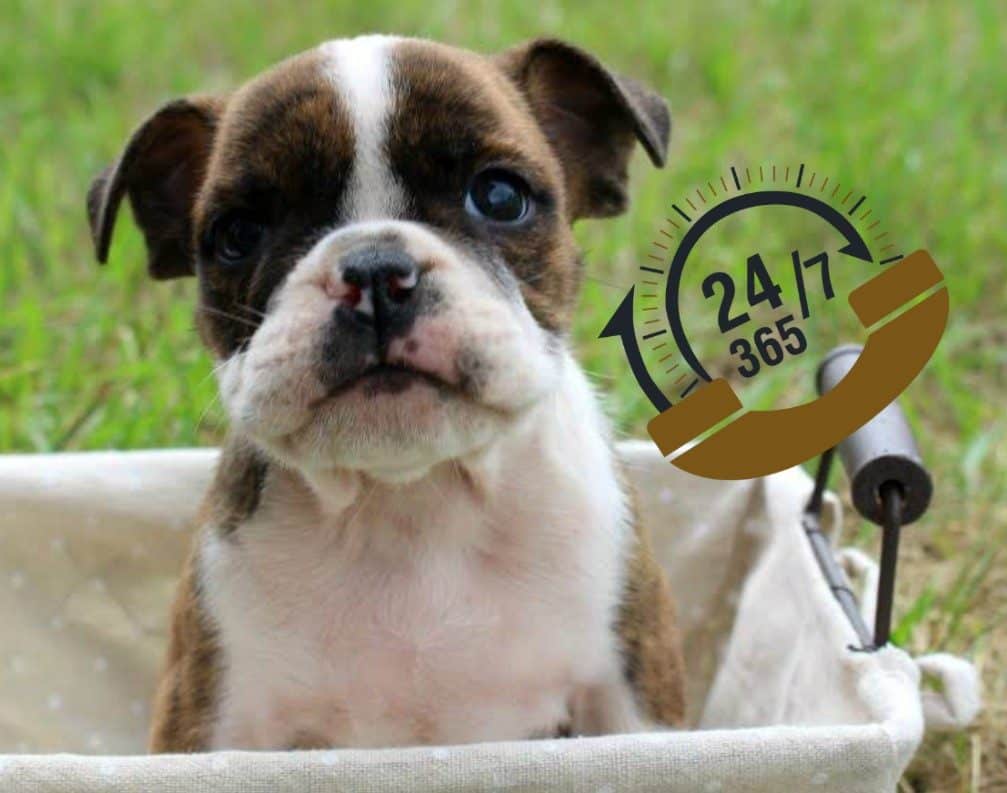 Adopter Support
We intentionally use the word "adopter" because it sheds light on our philosophy behind the families that our English Bulldog puppies eventually go home to. The process truly is an adoption that affects the time, focus, and schedules of each household that gets a puppy from us. After a healthy bulldog puppy, the single most critical factor for a successful bulldog adoption is adopter support. The English Bulldog is unique breed with a unique set of caretaking criteria. Previous dog ownership, while helpful, is not enough to fully prepare an adopter for English Bulldog ownership. We always say the adoption is just the beginning of our journey. Our commitment to each adopter family and their Bulldog is 24/7/365.
Adopter Education – Bruiser Bulldog University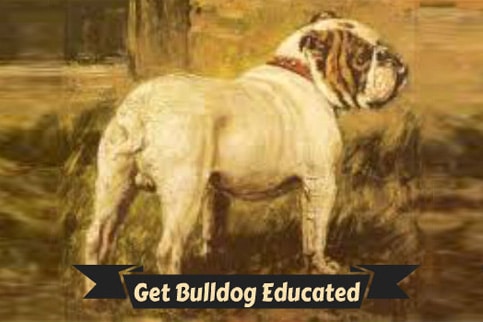 Every Bruiser Bulldog adopter is provided a foundation of Bulldog education that creates the groundwork for a successful adoption. Through blog articles and email prep, we focus on such topics as socialization, crate training, disease prevention, potty training, nutrition, and basic puppy supplies to ensure that each adoptor will be fully prepared for their new English Bulldog puppy for sale.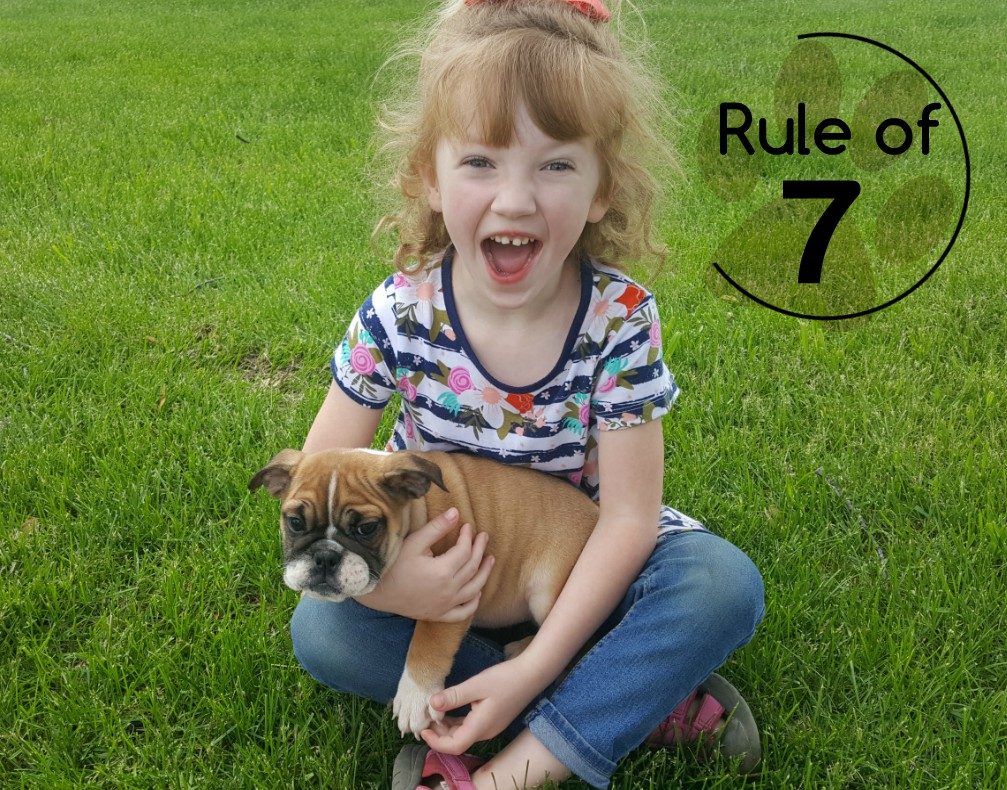 Socialization
Our emphasis on socialization rounds out the third leg of focus within our breeding program after healthy genetics and adopter support. Our comprehensive socialization program ensures that each Bruiser Bulldog puppy is prepared to flourish in their new home. We have built our socialization program to specifically address the strengths and weaknesses of the English Bulldog breed and prepare each puppy for the experiences that they will face as they transition to their new home.
As a top AKC English Bulldog breeder, one of our goals is to prepare every one of our puppy bulldogs for their future life while they are at our home. We want to ensure they are provided with as many experiences as possible in their early life so they adjust to their new homes as smoothly as possible. A proper socialization program will provide the building blocks for future training, improve human/canine relationships as the English bulldog puppy grows and will even help foster positive relationships with other dogs and pets in their new home. These positive benefits are possible because socialization replaces fear with experience, an effective program creates personalities that are calm and confident instead of cautious and suspicious. By allowing each bulldog puppy to "know" more of the world through experiences, positive life responses are opened and made possible.
We base our socialization program on unique experiences that build confident and positive behavior. This method of socialization was first introduced by Dr. Carmen Battaglia and is a requirement for every bulldog puppy that is placed into an adopter's home. Below is an example of the type of checklist of experiences that every English Bulldog puppy is introduced to at Bruiser Bulldog's breeding program. Learn More >
Available Bulldog Puppies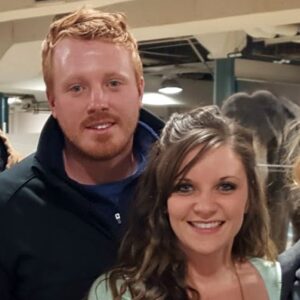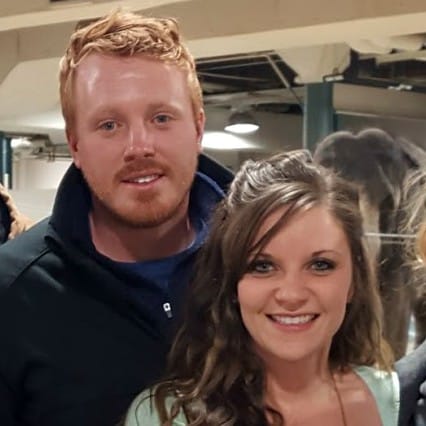 Greetings from the Wysongs! Northern Indiana based, Bruiser Bulldogs offers purebred English Bulldog Puppies for sale to loving adopters seeking to find a higher quality English Bulldog. As English Bulldog breeders, Mitch and Erica Wysong have dedicated themselves to a lifelong journey of changing the culture and societal pressures of poor breeding practices within the English Bulldog Community.
Mitch and Erica believe in producing a healthy English Bulldog puppy first and foremost. Through years of research and development, Bruiser Bulldogs is leading a new movement away from the overdone, wrinkled bulldog that has been long plagued by health problems. By embracing a healthier, more athletic look they are able to ensure that each and every English Bulldog Puppy for sale by Bruiser Bulldogs is supported by a platform of health tested, clean genetics.
Upon adoption, each family that takes on the responsibility of a Bruiser Bulldog enters into an active and vibrant communal family of bulldog owners. Mitch and Erica believe it is their responsibility to provide emotional and mental support for the lifetime of each and every English Bulldog puppy they produce. To ensure the success of every adoption, Bruiser Bulldogs will always be committed to helping Bruiser Bulldog adopters care for their English Bulldogs to the best of their ability.
Bruiser Bulldog's Reviews