Proven, Healthy Genetics
At our core, we are driven to create genetically healthy bulldog puppies that are designed to thrive from the moment they leave the womb throughout their adult life. Through a lifelong dedication to bloodline development, our bulldogs are known for their unique breathing ability, sound joint structures, and healthy eyes.

Expertise in Semen Handling and Collection
By using industry leading equipment and expertise, we guarantee all of our clients will receive their chilled semen in great shape with excellent motility levels and high sperm count.

Next Day Delivery
We prefer sending our chilled semen through UPS Next Day Air delivery service. By using progesterone testing and great communication, we can collect and ship the semen to you on the day of ovulation.

Gorgeous Offspring
We only use studs that produce gorgeous, marketable puppies. Our studs are known to produce puppies with wide heads, thick chests, and great jaw lines.

OFA & AKC Certified
All of our studs are OFA certified for their heart, trachea, and patellar tendons. They are AKC registered as well.

English Bulldog Stud Service
*Stud Service Deposit is $300
(final payment and shipping are due the day of shipment)
Bruiser's Carbool "Bull"
Coat Type: Chocolate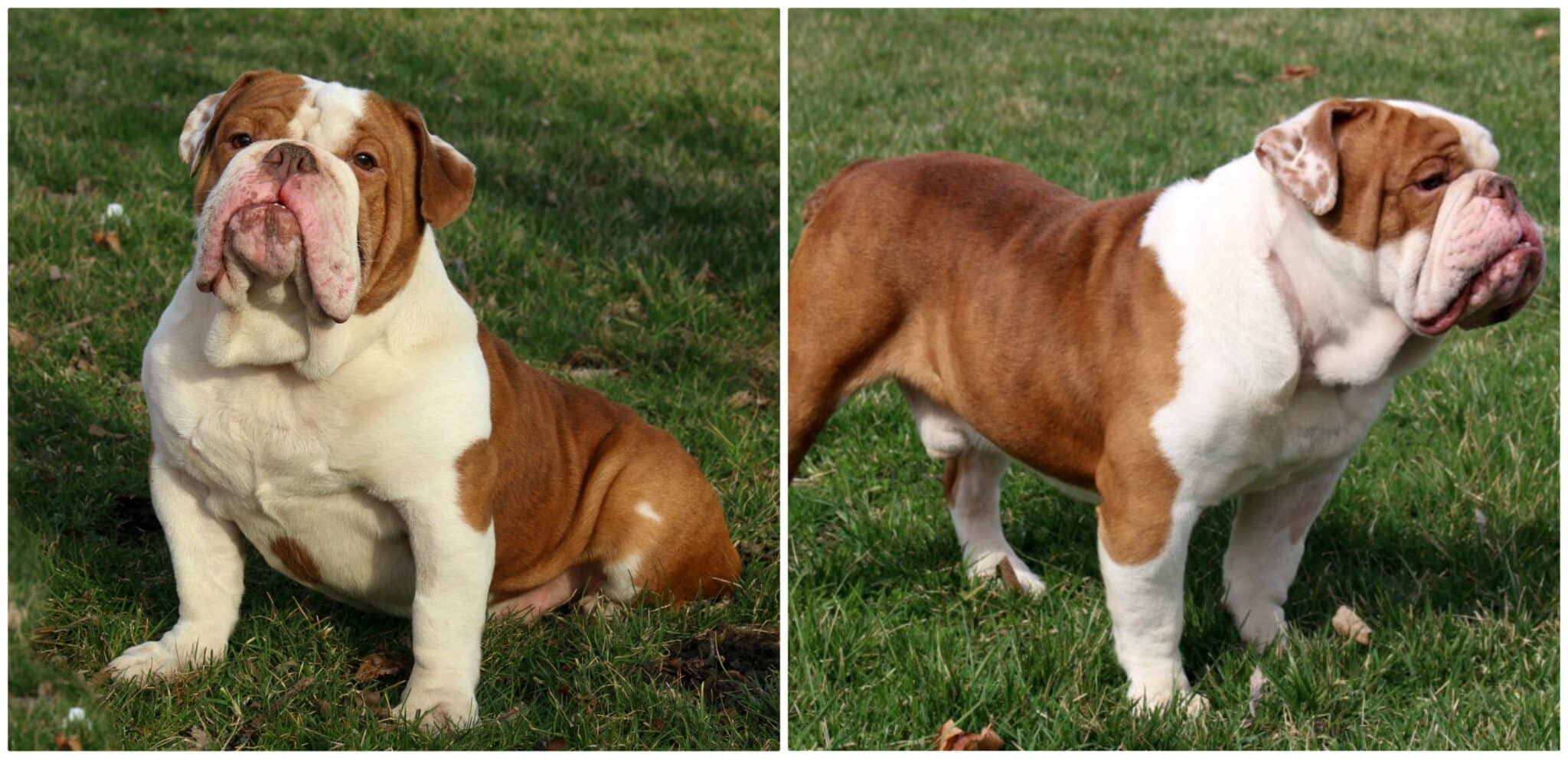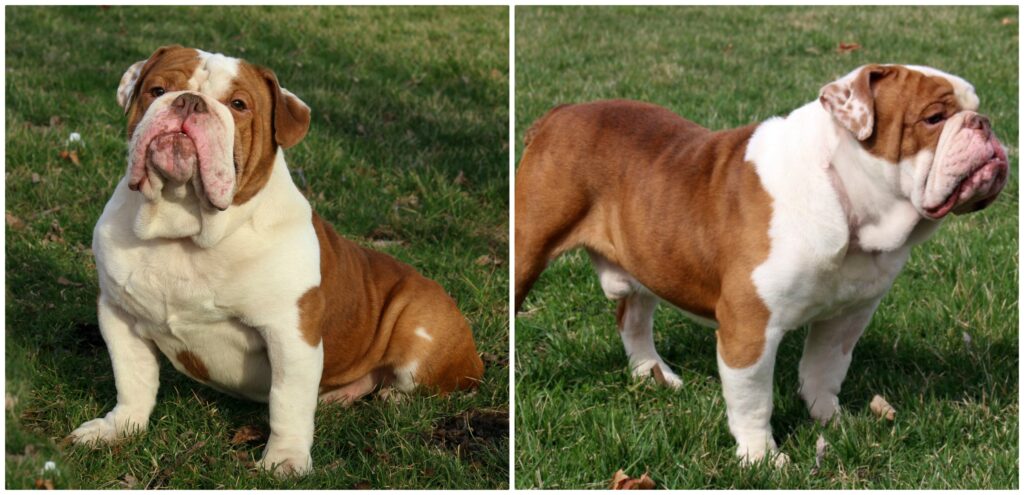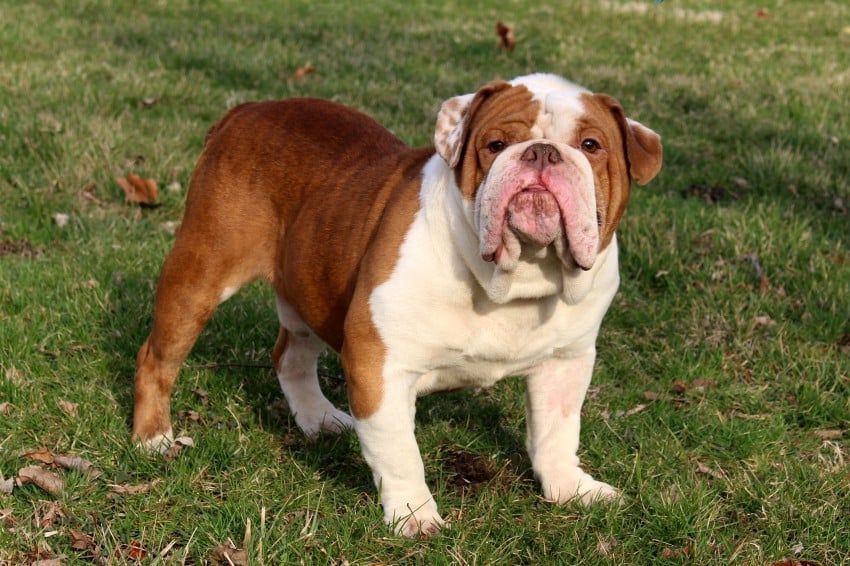 ---
Bull represents a new generation of Bruiser Bulldog genetics that fulfills our end vision of both functionality and bully aesthetic. Pairing a thick structure with a huge head allows Bull to pull off what we believe is a perfect look. What makes Bull such a rare find is that he still maintains the breathability and health credentials that a Bruiser Bulldog is known for.
Breeders should consider using Bull for stud service if they are looking to add:
1.A Large Head. Bull has a very large skull structure but lacks the heavy nose rope that is so unhealthy.
2.Thick puppies. Bull throws high quality bulldog puppies that are extremely good looking and have that classic bulldog look.
3.Calm, Goofy personality. Bull is just a good feeler. He is warm and affectionate, but not hyper.
Stud Fee $800
Bruiser's Iron Man "Stark"
Coat Type: Chocolate
DNA: b/b, D/d, N/N, ay/at, N/S

Stark is a 4th generation Bruiser Bulldog. He weighs in at an athletic 55lbs with very nice muscle tone.
English Bulldog Breeders should consider a Stark Stud service if they are looking for:
1. Clean genetics: both dominant and recessive genes. Being a 4th generation Bruiser Bulldog, we know his genetics very well. Great eyes, great breathing ability, no water puppy or cleft palate issues
2. Athleticism. Stark is our most athletic stud. He can run, walk and play for hours.
3. Rare Colors. Carries both the chocolate (bb) and tri gene (at).
4. Playful personality
Stud Fee $800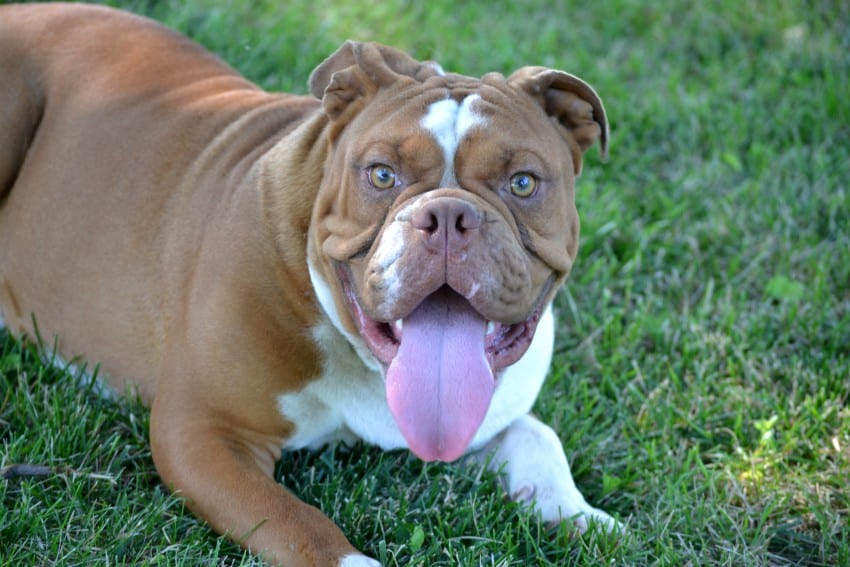 Stark's Offspring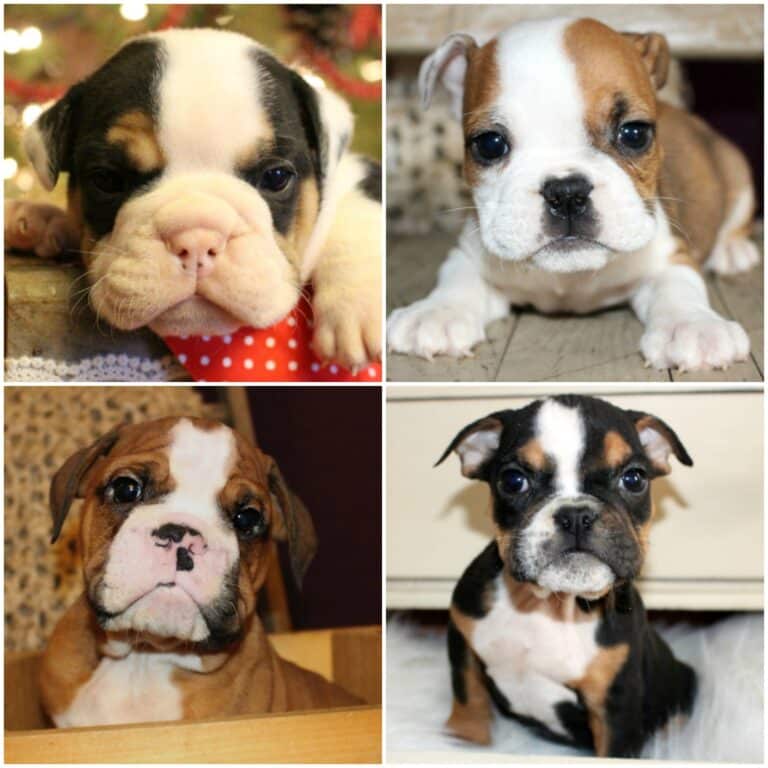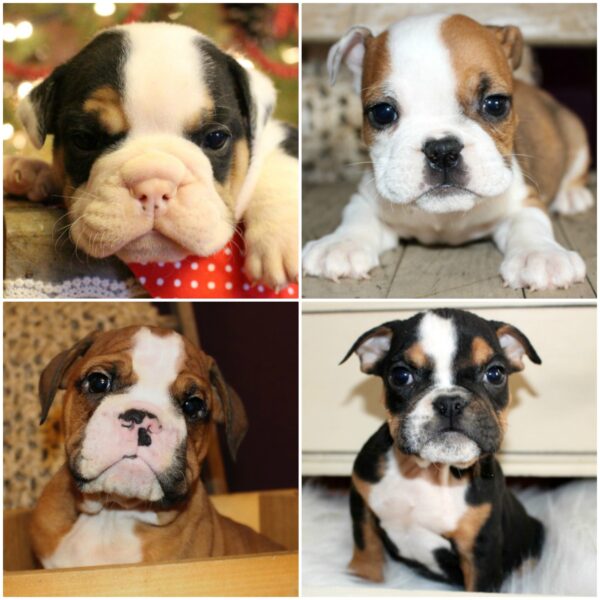 ---
Bruiser's Top Gun "Maverick"
Coat Type: Fawn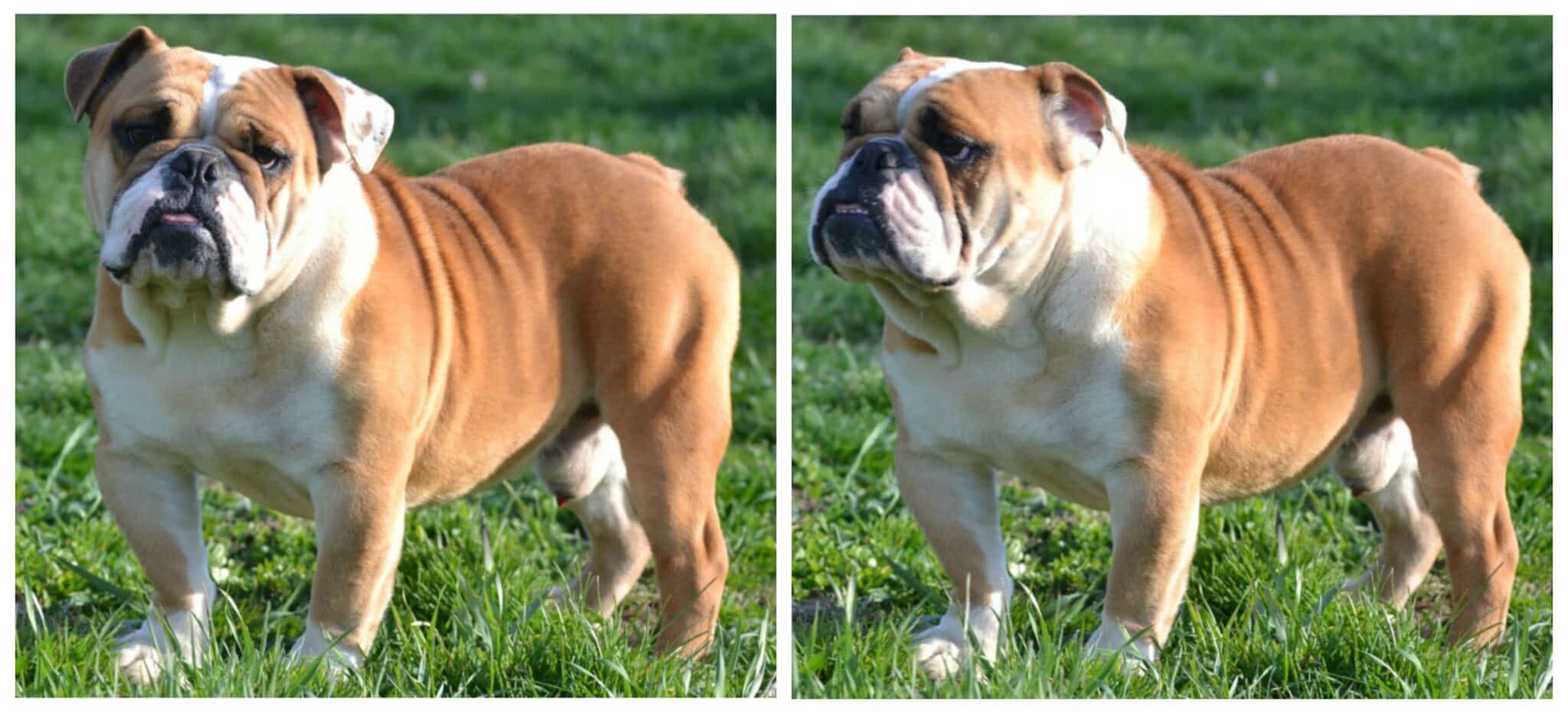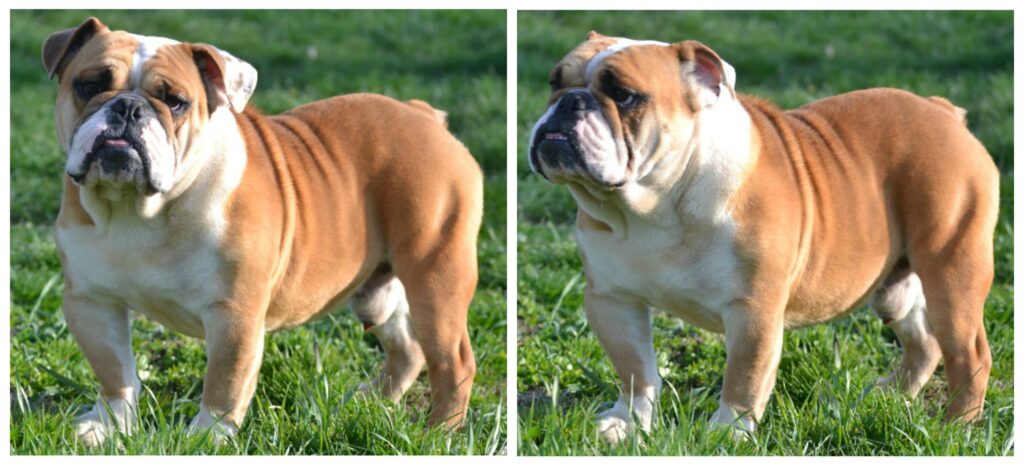 Mav along with his dad, Swayze, have been the pillars of our breeding program. His genetics and offspring have proven to be top of the quality, healthy, and carrying great personalities. Mav is a smaller stud, weighing in at 42 lbs.
Breeders should consider a Maverick Stud Service if they are looking for:
1. Smaller structure. Maverick weighs in at 42 lbs and 13.5 inches at the withers. His pups will often be as small as 30 to 35 lbs.
2. Proven Genetics. After 35 plus litters he has proven to consistently throw healthy bulldog puppies for sale with great personalities.
3. Classic bulldogs look. Maverick passes the eye test while still maintaining great health specs.
Stud fee $800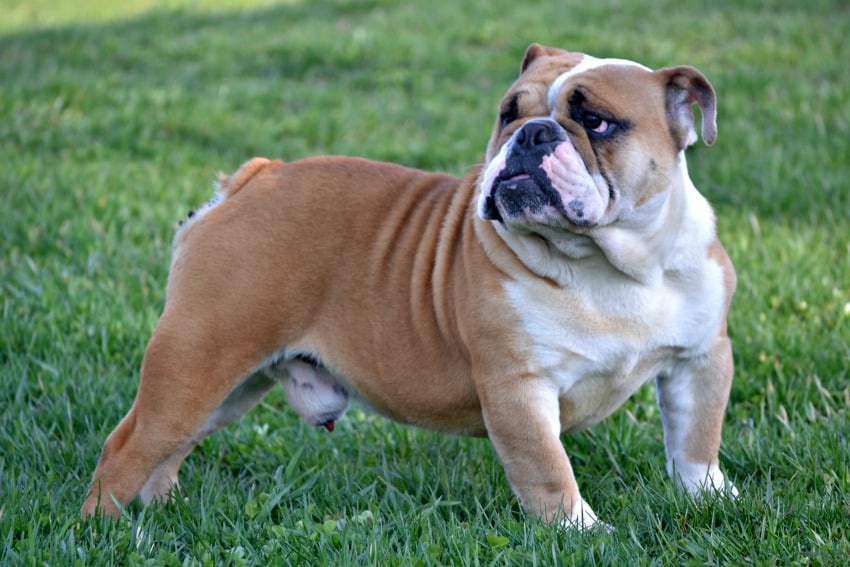 Maverick's Offspring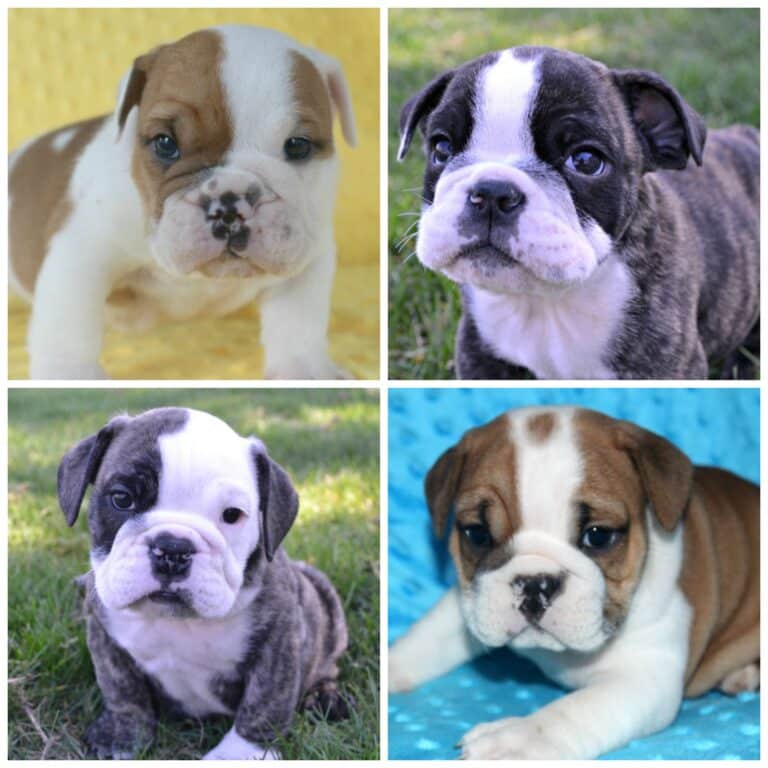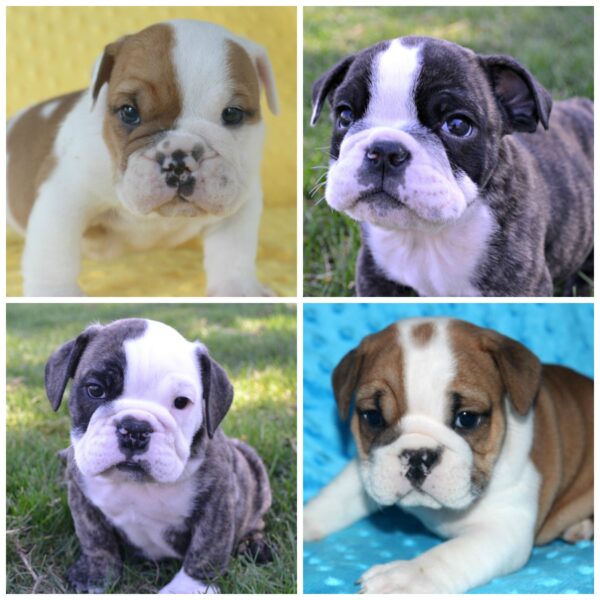 ---
English Bulldog Breeding & Whelping Consultation/Coaching
$300 per session
Call or email to schedule a phone/virtual appointment
574.538.1409 or bruiserbulldogs@gmail.com
---
Bruiser's Dirty Dancer "Swayze"
Maverick's Dad
RETIRED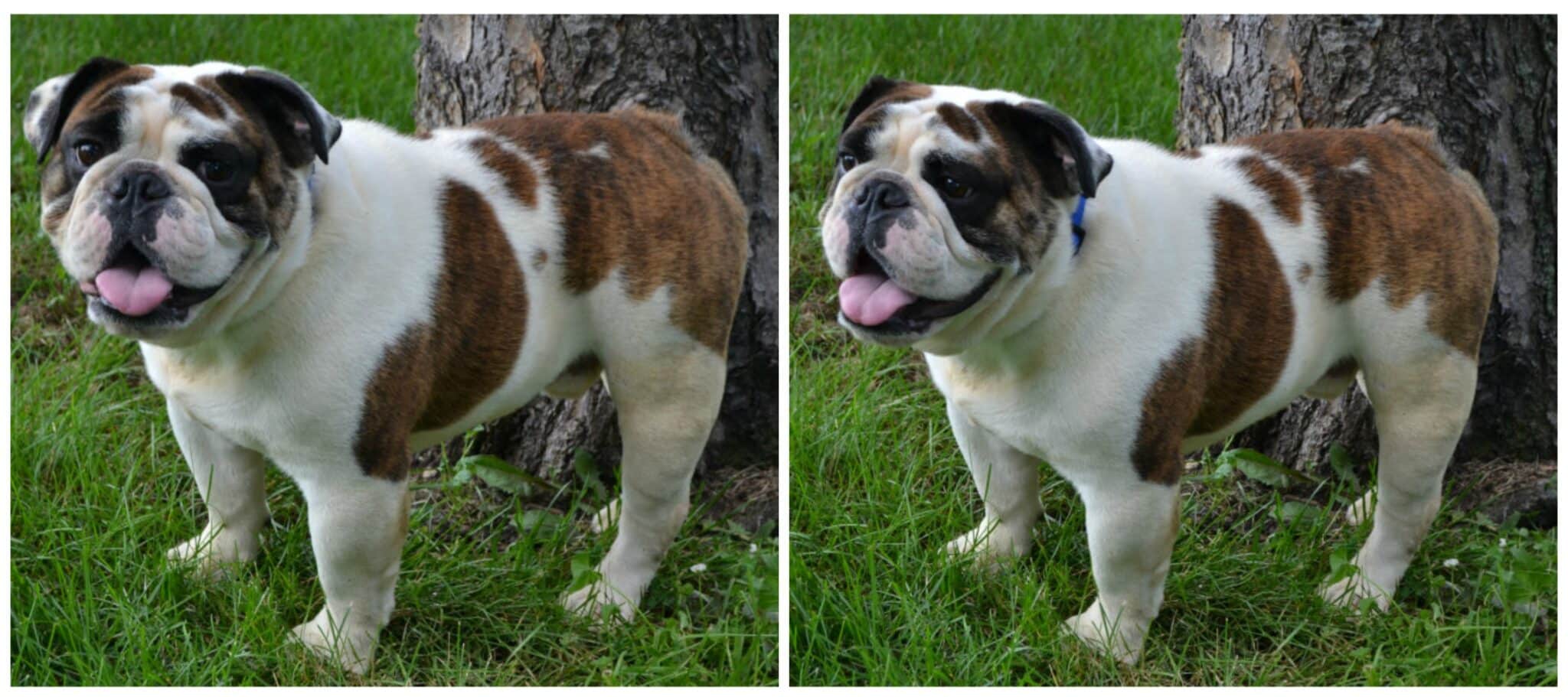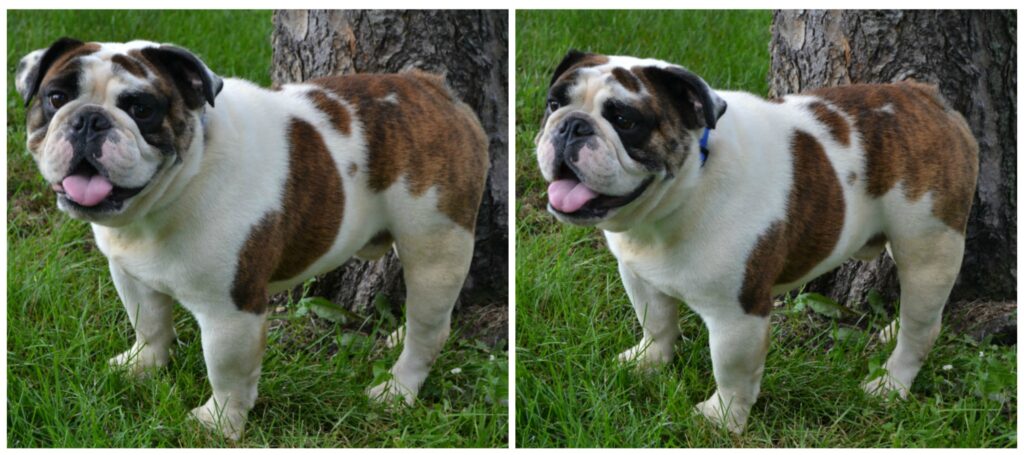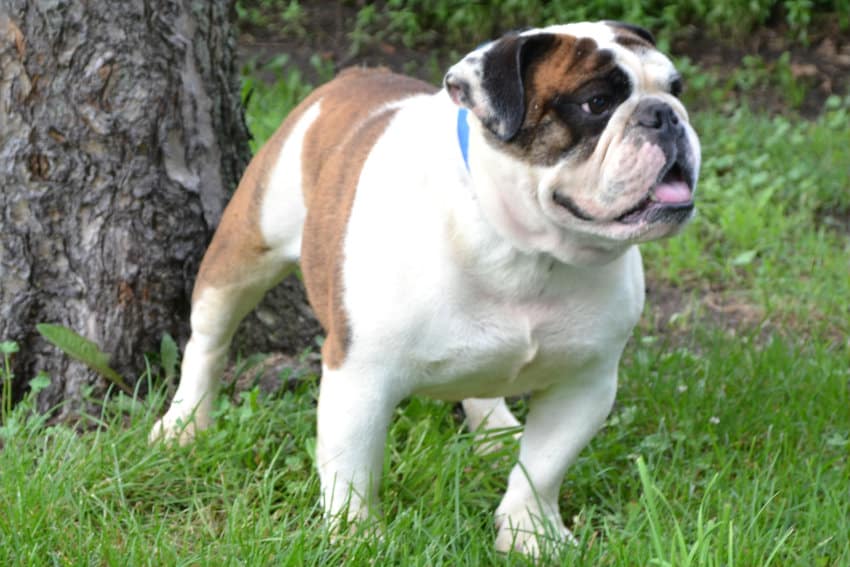 Swayze Offspring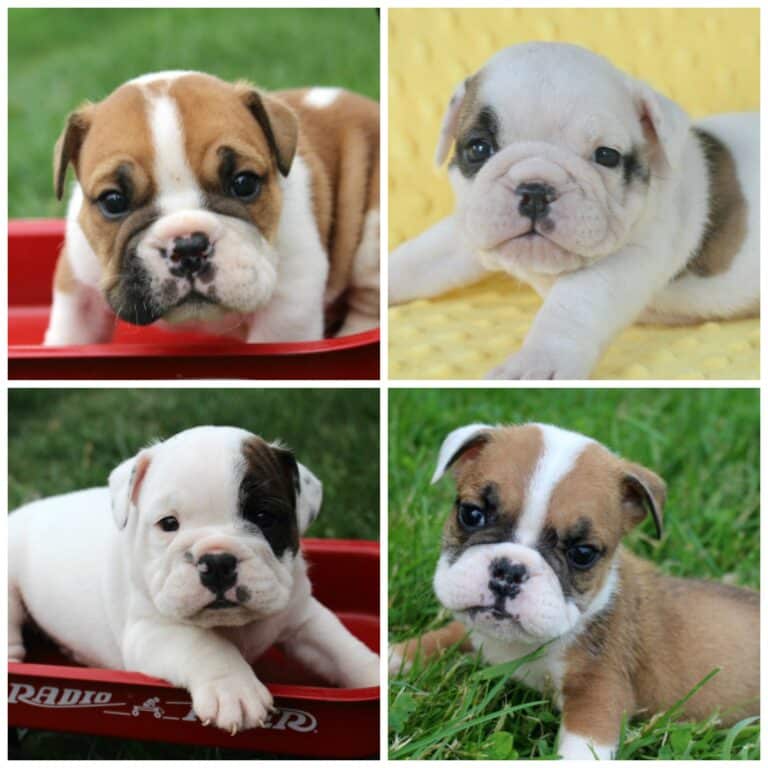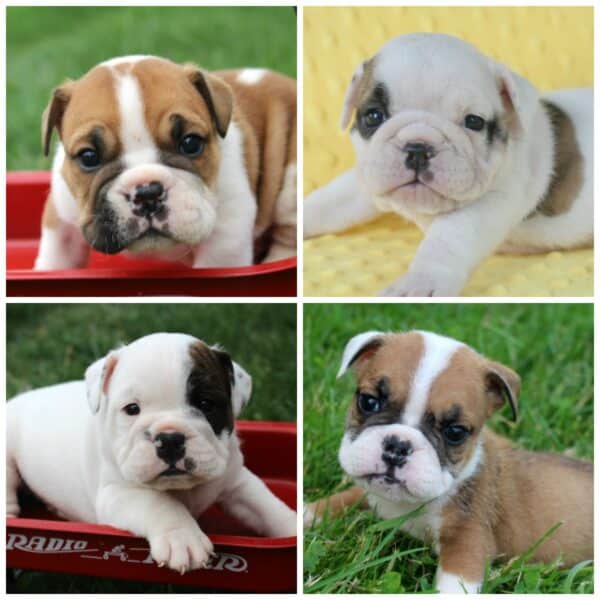 "If you are interested in learning more about our breeding philosophies here at Bruiser Bulldogs, the following articles that we have written might be helpful"
1. How does a top Bulldog Breeder think and act?
2. What are the specific Bulldog coat colors that we offer at Bruiser?
3. Want to check out our page specifically devoted to Chicago adopters?
4. Learn about our foundational females.
5. Check out our stud page to learn about our top male bulldogs.
6. Learn about the week by week growth a bulldog puppy.
7. What to look for in a bulldog breeder.
8. Should you adopt from a local breeder?
"Lastly, If you are interested in a specific color of Bulldog we have specific articles devoted to each color we breed for along with opinion of each coat color. If you are interested in a specific color, we suggest it is worth you time to read up on our first hand opinions."
Coat Color Articles
---