Bruiser Bulldog Reviews
Here at Bruiser Bulldogs we pride ourselves in maintaining the proper value system that supports both our English Bulldogs and the adopter families that they are placed with. We first and foremost believe in breeding for a genetically healthy, properly socialized English Bulldog puppies. Secondly, we love to provide the highest level of adoption experience you can possibly have. We believe that both the quality of the puppy and the support of the adopter are essential to the success of a healthy canine/human relationship. This type of value system ensures that our adopter experience results in happy, healthy English Bulldog puppies and satisfied customers as well. . You are welcome to scroll through a sample of our Google, Facebook, and email reviews that we have accumulated over the years to see what a true Bruiser Bulldog experience is like.
---
Dr. Seth McDevitt of Albion Veterinary Clinic
It has been a joy to work with both Mitch and Erica Wysong as well as their bulldogs. I have taken note of the high level of care they provide for their bulldogs as well as the healthiness of the bloodlines they have selected. The Wysongs are diligent and timely on their puppy's vaccinations, check ups and puppy boosters. They spare no expense in maintaining the health of their dogs and are extremely dedicated towards continually learning and improving the bulldog breed. One can certainly see their love of the breed and it is a pleasure working so closely with them and their bulldogs.
---
Stephanie and Justin Shrock
My husband and I bought our English Bulldog, Dugan, from Bruiser Bulldogs in March of 2011. It was love at first sight, but now he has truly become a part of our family and we love him very much! Dugan is so well-tempered and gets along well with our hyperactive Jack Russell, Gus, and our three cats.. The Wysong's were great to work with not just in the buying process, but afterwards as well. They were very knowledgeable about the bulldog breed and were very helpful with the AKC registration and tips on owning and caring for a bully. Dugan got a small cold four days after bringing him home. I immediately got a hold of Mitch and he was very helpful with that as well. Overall we couldn't have asked for a better experience in buying our English Bulldog. We knew we were getting a quality dog from a long line of healthy, genetically sound bulldogs. We had such a good experience that when we are ready to buy an American Bulldog, we have every intention of going back to Bruiser Bulldogs to purchase one.
---
Sheila Jones and Boys
Just wanted to say thanks for our English bulldog. She is very much a part of the family. The packet with information was very helpful. I liked how much time you allowed the boys to play with her before we got her and answered all of our questions. Thank you so much. The new liter of pups are so cute.
---
Serena and Chris Fisher
I wanted to thank you guys so much for Mila! She is very well behaved and has picked up on potty training so fast! We couldnt be happier with her!She is growing so fast! We both love that you check to see how everything is going with her! Thank you again! Serena and Chris
---
Nicole Schroeder
Hey Mitch and Erica, I just wanted to let you know our little man Segar is doing great. He has fit very well into the family. He gets along with all of our animals. We knew we wanted him from the first time we saw him on your site.You guys were so welcoming & very helpful on information we needed to know on the english bulldog breed. THANKS AGAIN! Check out Segar on my page, he is getting so big and fast! Take care.
---
Tonya Noel
I just wanted to let you know that Bishop has really fit into our family well and is wonderful. He has been the perfect bully that we thought he would be. We were very impressed by your breeding program and attention to genetic health detail. Bishop has been a model of health since we adopted him. We couldn't be happier! Thanks for everything.
---
Anthony Vecchione and Scott Cohen
Here is an updated picture of our Bruno. We have to tell you he is amazing. People stop us constantly, to play with him. Other English Bulldog owners tell us how perfect he is!!!! We just adore him. Anthony teases me that I constantly kiss him and say under my breath "he is so cute"!!!!!!!!!!!
---
Cassandra Boone
Mitch, I'm so glad we met you and your wife, we could not have chose a better place to get Annie from (our ab) she's has the best personality ever, the experience of buying from you was awesome, playing with all of the puppies for over an hour to make sure we had our minds set on the perfect puppy, All of the great information in the puppy packet and even sending a toy home with Annie so she wasn't scared her first night away. Trust me that toy was a savior

thank you again and I can't wait for u guys to see Annie!
---
Tara and Bernie Noone
Bruiser Bulldogs,
My husbeand and I want to let you know that Luna is a wonderful little girl!!!She is smart, sweet and 100% american bulldog!!! I was searching high and low for that special puppy to join our family after We lost my 11 yr.old AB Chyna!!!! We needed that johnston face and came across your website and seen Bo and it was like looking at a relative of my Chynabear!!! Once I seen the litter, I knew I had to have one!!!!! After talking with you and hearing how much you love the breed like we do…it was a perfect match!!!! Since we live in Pittsburgh and i'm pregnant, you worked so hard to make the shipping process as easy as possible!!!! She arrived to us in safely and in perfect health!!!! Since than Luna has fillled our hearts with joy, laughter and made us complete once again!!! We would highly recommend to anyone who is interested and purchasing a pure breed Bulldog. Your passion for the breed comes through in all the puppies you place into new homes……keep up the good work!!!
Thank you once again,
Tara Ann & Bernie Noone
---
Rachel Cavitt
Our vet told us yesterday that Stig is a beautiful bulldog. He has one of his own, but he asked me where we got him. He said he is great show quality! Thanks so much guys! We love him so much!
---
Troy Thompson
We were very lucky to have found brusier bulldogs after looking for over a year for the perfect english bulldog breeder. We picked pepper up in september from Mitchell Wysong and have been happy with them from even before getting to meet both him and his wife. They have been very helpful and knowledgable. Pepper has been a wonderful addition to our family and gets along great with our yorkie, she also loves following our 3 year old around and they get along great. She is healthy and has caught on great with the potty training, she also has a great temperament and minds very well. We couldn't be happier with our puppy or with the breeders they do an excellent job of helping you choose the right puppy and even answer questions after you have picked up your puppy! Thank you again bruiser bulldogs we will definitely be recommending you.
---
Julie Dvorak
In September 2011 we had our first English bulldog delivered for our 5 year olds birthday! Wow what a GREAT decision. What a great experience! Mitch made this such an easy decision. We've always had Rotties and labs so this was like night and day but what a awesome decision! Mitch was on the phone with me for sometime answering all my "Novice" questions and made me feel very comfortable and not stupid! Rosie (we've renamed her Lucy Rose "Lou Lou") is just a great puppy, she has fit in perfectly and we wouldn't trade her for the world! We have already discussed another one and wouldn't go anywhere else! Thank you Mitch & bruiser bulldogs! You will for sure get our business again!
---
Katie Rae
In the spring of 2011, we decided to use Bruiser Bulldogs for our first puppy. We chose the Wysong's due to their reputation in the breeder community and their happiness to answer all of our questions (we had quite a bit). The buying experience could not have been easier. When the puppies were born, Mitch called and told me about each one and we saw pictures on the website. He gave us all the information we needed to choose Penelope as our puppy. We live in Boston so Mitch arranged for a reputable breeder to drive Penelope out to us as we nor he believes in "shipping" puppies. She arrived in September 2011, safe and healthy and loves cars now! Penelope lives in a touristy area of Boston and is stopped numerous times a day by people wanting to pet her. I have never seen a friendlier or happier puppy. We would highly recommend using Bruiser Bulldogs!
---
Shannon Wagoner
In September 2011, my husband and I brought home our English bulldog, Brewtus, from Bruiser Bulldogs, and couldn't be happier! Brewtus is very much a part of our family and has fit in well. He gets along great with our cat as well as other dogs he meets. He is very social with other adults and especially gentle with children. He has a great temperament and our vet said he was one of the healthiest bulldogs she has ever seen. I did research on the breed and breeders for over a year and was so excited to come into contact with the Wysongs. They have extensive knowledge of the breed and the special care they require. They were easy to reach by phone and email and were just as excited about Brewtus as we were. After taking him home, they've made themselves available for any questions that came up and provided us with a great care package. We have been so excited about Brewtus that when it comes time to add another dog to our family, we will certainly work with Bruiser Bulldogs again.
---
Lucas Buchler
Hey Mitch!
Just wanted to check in thank you so much for working with us. Katie was absolutely thrilled when I brought Jenny home and we could not be happier that we decided to go with a Bruiser Bulldog!
We decided to change Jenny's name to Penelope and thought that "Penny" would be a good transition, but for some reason she seemed to take to Penelope right away. She has certainly grown a lot since I picked her up and she weighs about 30 pounds now, but she continues to be playful and goofy and definitely keeps us entertained. We established care with Dr. Kurt Phillips at Woodland Animal Hospital who specializes in caring for English Bulldogs and is actually the veterinarian for Butler University's mascot, Blue II, in addition to over 250 other English Bulldogs. It has been so fun to meet and talk to other English Bulldog owners and laugh about their funny tendencies. Penelope has also turned several of our friends and family members into English Bulldog lovers and we have proudly passed along your website to anyone and everyone we can. Hopefully you will be hearing from some of them at some point so that Penelope will have some new English Bulldog friends to hang out with!
Hope that all is well with you and your family. We'll do our best continue to stay in touch and we'll keep posting pictures on Facebook.
Cheers,
Lucas
---
Lauren Metry
We can not thank you enough for our wonderful Tuck! He is so spoiled and we love him so much. We fight over who loves him more haha!!
---
Renata Bertazzo
Good morning dear Wysong family,
Mafalda is doing great and is growing as happy as possible. I've sent you some pictures so you can enjoy your baby as well. She is the sunshine of our days(poor Cookie, my toy poodle), she is always playing, giving us love and making funny faces!!!
Best regards,
Renata Bertazzo
---
Stephanie Yrttima
Petunia truly is a blessing in our home! Me and my 3 year old daughter Isabella have really made her family! She is a sweet ans spunky and beautiful Bruiser English bulldog and not words and even explain the joy she has brought to our home. Petunia is just like family and spoiled rotten! Isabella and her have a bond words cant even describe, petunia lays in her bed every night and watched her fall asleep then lays right by her side snoring in'sync with her. (lol). I would not have adopted from anyone else and wont for any other bulldog purchases in the future! Mitch and his wife really make sure their dogs goto loving homes and make sure the new owner and well educated on the breed and even equips you information about them too. My little pup is so healthy and loved and we are so thankful to buy her from such loving caring and respectable breeders!
---
The Johnson Family
My hubby and I decided that we wanted to adopt a English Bulldog after we finally settled down after traveling with the US Army for 20 years. We first inquired about the process and Mitch was very quick to reply and advise us on the adoption process. After the initial adoption paperwork was submitted, Mitch kept us in the loop each step of the way, often including photos of our precious pup so we could see how he was growing. Gucci was delivered to our home (amazing travel process I must add) and was such a happy spirit. The entire process was worry free. We have enjoyed our new addition so much and our friends and family are now eager to adopt their own English Bully. Gucci continues to grow and is so very smart. The potty training process was a breeze as we followed Mitch's instruction. Bruiser Bulldogs is the best hands down. We have even decided to adopt a sibling for Gucci in early 2013. We were amazed with the level of support and are excited to be a lifelong customer.
---
Angela Galligher & Family
Nylah enjoying her first fall. Our Bruiser Bulldog is the cutest pup ever! Nylah has been a great addition to our family!
---
Josh & Christy Schultz
We bought Dolly from Mitch in the spring of 2011. We drove all the way from the Thumb of Mi. to get our Bulldog puppy after talking with Mitch on the phone. He was very friendly, very educated, and passionate about the breed. She is a wonderful addition to our family. She has a wonderful temperment and our Vet. told us she is from excellent breeding, and is in tip top shape. She loves living in the country with lots of room to run and play! She also loves the water, has her own pool, and goes fishing with us all summer long. If I had to describe her in 2 words they would be Loving& Goofy! We couldn't be happier with her, and if we were ever to purchase another Bulldog, it would only be from Mitch and his wife! Dolly was also in my kids parade at their school, they go to Owengage, and yes their mascot is none other than the Bulldog!!! Thank-you again for our one of a kind bulldog!!! Sincerly, Josh&Christy
---
Robert & Dawn Ramer & Family
I just wanted to stop in and let you know how things are going with Tyke. He is an amazing dog. Our oldest dog Blacky is still scared of him. He has caught onto it, so he likes to torment her. She has started to come around a little bit. We are just going to let it take its course. Tyke and Lucky have a love hate relationship. There are days they love each other and others where they fight. Just like our girls LOL! The cat tries to stay as far away as possible. We have gone a while without an accident in the house. We have a potty pad and have been taking him out side. When he is in here and has to go, he will just walk straight to is pad and go to the bathroom. When we take him out to potty, he goes right away. We have also taught him to sit and are working on a couple of other tricks. I will try to post a few pictures of him on your FB page. I just want to say thank you for a wonderful dog.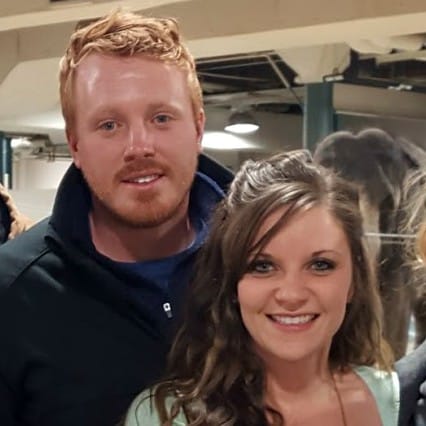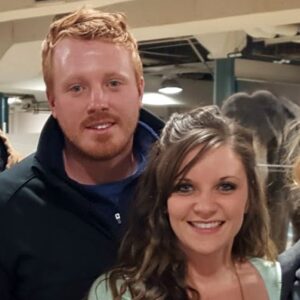 Greetings from the Wysongs! Northern Indiana based, Bruiser Bulldogs offers purebred English Bulldog Puppies for sale to loving adopters seeking to find a higher quality English Bulldog. As English Bulldog breeders, Mitch and Erica Wysong have dedicated themselves to a lifelong journey of changing the culture and societal pressures of poor breeding practices within the English Bulldog Community.
Mitch and Erica believe in producing a healthy English Bulldog puppy first and foremost. Through years of research and development, Bruiser Bulldogs is leading a new movement away from the overdone, wrinkled bulldog that has been long plagued by health problems. By embracing a healthier, more athletic look they are able to ensure that each and every English Bulldog Puppy for sale by Bruiser Bulldogs is supported by a platform of health tested, clean genetics.
Upon adoption, each family that takes on the responsibility of a Bruiser Bulldog enters into an active and vibrant communal family of bulldog owners. Mitch and Erica believe it is their responsibility to provide emotional and mental support for the lifetime of each and every English Bulldog puppy they produce. To ensure the success of every adoption, Bruiser Bulldogs will always be committed to helping Bruiser Bulldog adopters care for their English Bulldogs to the best of their ability.
Bruiser Bulldog's Reviews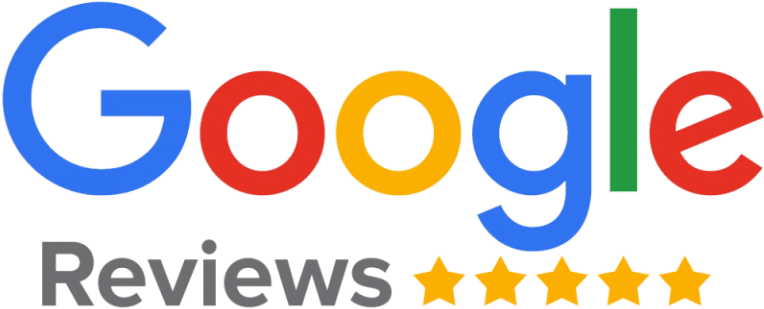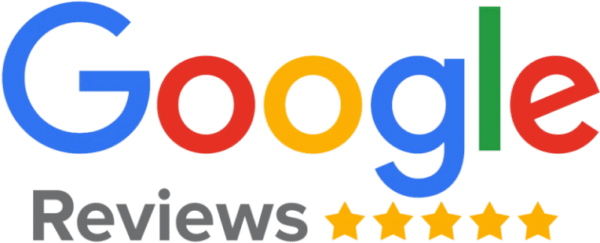 I've grown up with english bulldogs my whole life. I am familiar with common and uncommon health problems they may face so when my boyfriend and I decided we were ready to adopt our own english puppy finding a reputable breeder that prioritizes health was most important to us. Erica and Mitch of Bruiser Bulldogs are just that. They are experienced, ethical and quality breeders. I was referred to them by my friend that I trust after I saw their gorgeous healthy puppy. Our Puppy Primrose is the light of our lives! Bruisers was there to assist us every step of the way. We would highly recommend Bruisers Bulldogs to anyone looking for their own happy, healthy pup!

We, like many of the other people who found Bruisers, did a lot of research to find a responsible breeder, especially since English Bulldogs can have health issues and because there is a trend now for "trendy" bulldogs (blue, etc.) which have even more health issues. We were lucky to have come across Bruiser Bulldogs and even more so the fact that they were near our family and hometown made it even better. We have had Clementine (Callie) for four months now, and she is a wonderful dog. Her personality is amazing, and I think part of it is breeding and the other part is Erika and her family lovingly raising the puppies in their home with plenty of attention and snuggles. I also was impressed that, rather than send the puppies out right at 8 weeks, Erika kept ours for a few extra weeks because she was tiny and not read to leave her mom yet. It's that care that differentiates Bruisers from other breeders.

We found Bruiser Bulldogs after researching healthy breeding line for bulldog puppies. Erica was easy to work with thru the entire process from application to adopting and now beyond as we host our new family member, Chief. Her on-call support and willingness to provide open, honest advice to all of our questions and concerns continues to be appreciated. We would highly recommend Bruiser Bulldogs to anyone looking for an English Bulldog to join their family.

Bruiser Bulldogs are 5-star breeders! They are experienced, responsive and knowledgeable about all things bulldog related. They went above and beyond for us and are truly dedicated to all of their pups! We love our little girl so much and would recommend Bruiser to anyone looking for a healthy beautiful bully.

Bruiser Bulldogs is a 5-star breeder in every way. Erica and Mitch are trustworthy, excellent communicators, fair, passionate, and produce the best bulldogs.We were at the top of the waiting list for months and Erica reached out every litter to see if we were finally ready for a bulldog. When we were, she was very easy to work with. Her knowledge on bulldogs is outstanding. We had many questions on the process and she always knew what was best for the puppy.We've had Penny (formerly Blair) for two months and she is very healthy, energetic, playful, and sweet. She is great with other people and dogs. We are so happy with our pup.When we are ready for bulldog #2, we will only consider Bruiser Bulldogs.

We waited a while to write this review so that we had a better sense for the overall health of our Bruiser Bulldog "Bowser". Bowser was born April 2020 and is an integral part of our family. When we were first exploring English Bulldog breeders our biggest concern was the overall health of the dogs. We decided to work with Erica at Bruiser Bulldogs because we liked their focus on improving the breeds breathing abilities and the fact that the puppies are raised within her family environment before coming home with their new owners.As for Bowsers health, he's a health energetic English Bulldog that has no problem keeping up with the kids, going on 2 mi walks and camping with us on a regular basis. Bowser also breaths clearly and our vet was impressed with his overall health from the moment we brought him home. All that said we know English Bulldogs have a predisposition to many health issues and that his current health can not predict the future. With that In mind its important to start with a breeder that open to answer any of your questions as Erica has ours, and that strongly believes in improving the breeds overall health profile.

After the loss of our first English Bulldog due to health issues it was very important for us to find a breeder who did not breed only for aesthetic but more importantly for health. My sister ended up finding Bruiser Bulldogs and we knew right away that they were the breeder for us.In September we ended up driving 9 hours to pick up two Bruiser bulldog puppies- one for my husband and I and one for my mom. Jackson and Penelope have been nothing but a joy. They are very social and very friendly to everyone they meet including kids and other dogs/animals. They are both very athletic and healthy. They are also HUGE snugglers and always want to be with you. It is an absolute pleasure having these two bullies in our lives! My sister and her fiancé also fell in love with them and now are on the waitlist themselves for a Bruiser bulldog!Erica is very knowledgeable about the breed. She is very hands on throughout the process and is just overall a kind and honest person to work with.With all that being said I cannot recommend Bruiser Bulldogs enough!

We fell in love with our puppy the moment we saw him. One of the reasons we chose Bruiser Bulldogs was due to the claims about breeding for health. During our first visit at our vet's office, he told us that our pup was one of the healthiest English bulldogs he had ever seen. He is healthy, happy and social. Would recommend to anyone.

What an awesome experience! We seen our dog on their website and sent them an Email. Mitch called us and personally walked us through the process and made sure we had the right dog for our family. We couldn't be happier when we picked up our dog Ramsey, Erica made sure we had everything we needed and then some. They are truly amazing people who breed truly amazing dogs!