English Bulldog Puppies For Sale
Bruiser Bulldogs is home to responsibly raised, high quality English Bulldog Puppies for sale. We are English Bulldog Breeders located in Northern Indiana and are dedicated to breeding health tested, well rounded English Bulldog puppies for loving families around the country. Known for the "healthy bulldog", we have dedicated our breeding program to developing bulldogs that breathe well and avoid the health problems that plague many within the breed. Contact us today and we can begin a conversation about your new English Bulldog companion!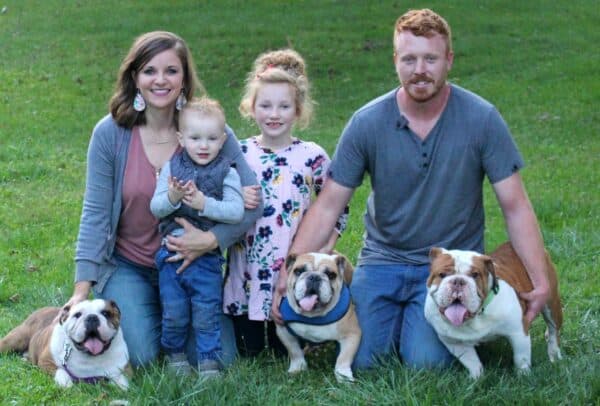 English Bulldog Adoption Process
Through years of experienced we have developed a tried and true adoption process devoted to matching the correct puppy with their adopter family. We are strong advocates of thoroughly understanding the adopter family dynamic and preferences and guiding each family in the selection process. Successful adoptions are never accidents and ensuring the bulldog puppy and their family are compatible matches is essential.
Steps of our adoption process:
1. Verbal Interview – adoption questionnaires have historically been a responsible dog breeder's "go to" for getting to know a potential adopter. Over the years, we have found that almost all adopters, both good and bad, know the correct answers to an adopter form. In reality, effective screenings are much more nuanced than a static form allows for. For this reason, we believe verbal interaction via a phone conversation really cannot be beat. Potential English Bulldog puppy adopters should expect to talk about work schedule, family/pet structure, and expectations to ensure a Bruiser Bulldog is the best fit for your family.
2. Deposit – We require a non-refundable $500 deposit to join our waiting list for the next English Bulldog puppy available.
3. Selecting your English Bulldog Puppy – Once an adopter has made their way through the waiting list, we will begin the puppy selection process. Prior to the selection, pictures available English Bulldog puppies with be shared. We will discuss the personality of each potential puppy in detail via a phone conversation* (details on personality profiling are below), and the strengths and weaknesses of each potential English Bulldog puppy candidate will be weighed before a selection. Ultimately, the final decision is made by the adopter family, but we will do our best to provide support and information to help along the way.
*English Bulldog Puppy Personality Profiling – In order to ensure we understand (and correctly match) each bulldog puppy with their correct family we must understand each personality. We conduct our personality profiling by spending a large amount of time with each puppy and noting both their energy levels and dominance/submissive levels. This process requires each puppy to be around 6 to 7 weeks of age before we can confidently profile each puppy's personality correctly. Some adopters request (and we deny) to choose their puppy as early as 2 to 3 weeks of age. This selection approach is short sighted and often ends in disaster as the adopter has no idea what kind of English Bulldog they are purchasing before their selection.
4. English Bulldog Puppy Prep and pickup information
Once we have matched an adopter with their English Bulldog puppy for sale, we will transition to preparing each adopter for their new puppy. We will coordinate a pickup date and provide the adopter with a puppy supply list that includes all the basics they will need before getting their new English Bulldog puppy for sale!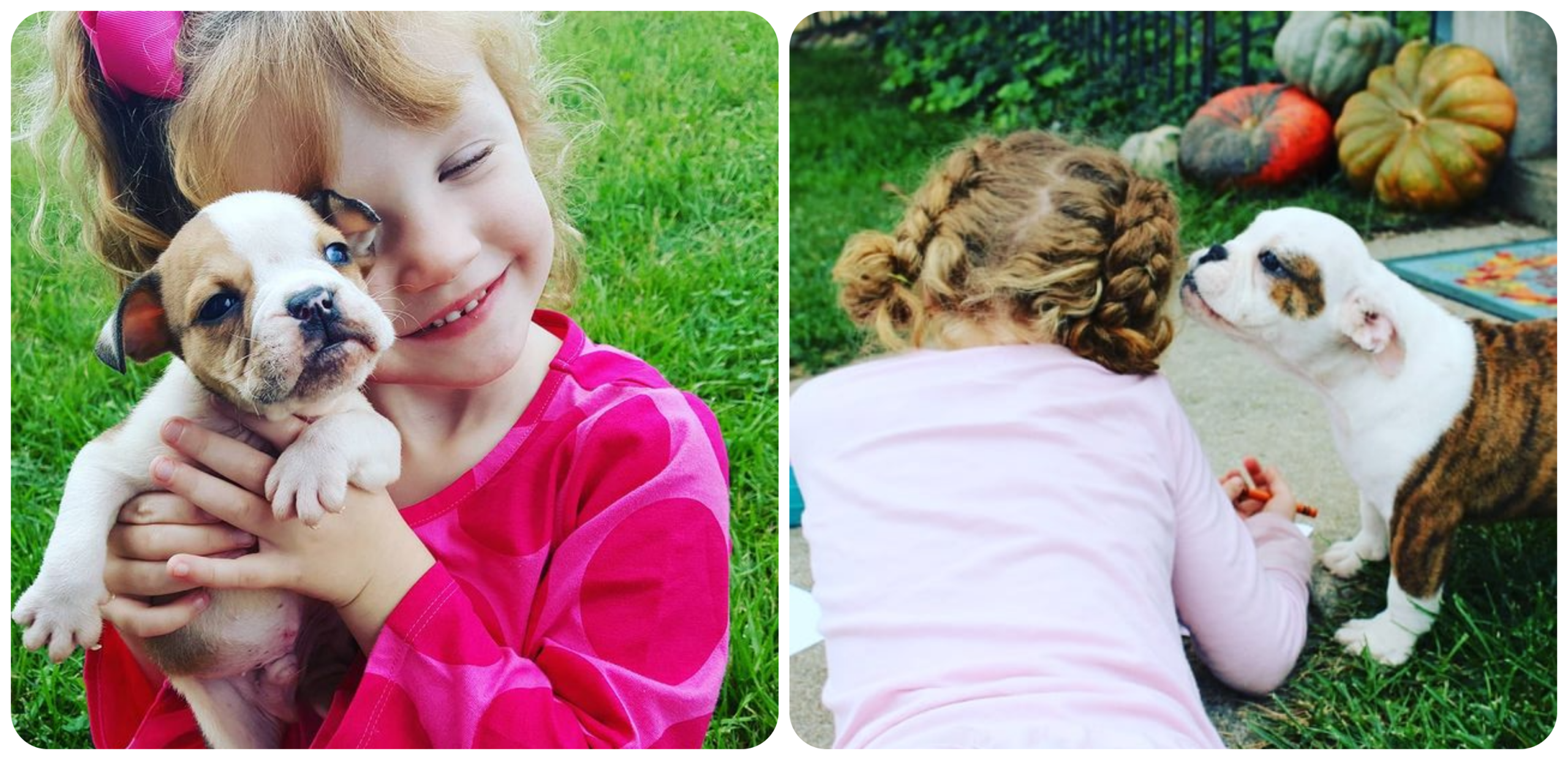 Available Puppies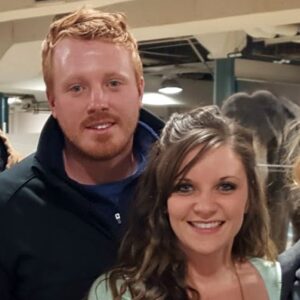 Greetings from the Wysongs! Northern Indiana based, Bruiser Bulldogs offers purebred English Bulldog Puppies for sale to loving adopters seeking to find a higher quality English Bulldog. As English Bulldog breeders, Mitch and Erica Wysong have dedicated themselves to a lifelong journey of changing the culture and societal pressures of poor breeding practices within the English Bulldog Community.
Mitch and Erica believe in producing a healthy English Bulldog puppy first and foremost. Through years of research and development, Bruiser Bulldogs is leading a new movement away from the overdone, wrinkled bulldog that has been long plagued by health problems. By embracing a healthier, more athletic look they are able to ensure that each and every English Bulldog Puppy for sale by Bruiser Bulldogs is supported by a platform of health tested, clean genetics.
Upon adoption, each family that takes on the responsibility of a Bruiser Bulldog enters into an active and vibrant communal family of bulldog owners. Mitch and Erica believe it is their responsibility to provide emotional and mental support for the lifetime of each and every English Bulldog puppy they produce. To ensure the success of every adoption, Bruiser Bulldogs will always be committed to helping Bruiser Bulldog adopters care for their English Bulldogs to the best of their ability.
Bruiser Bulldog's Reviews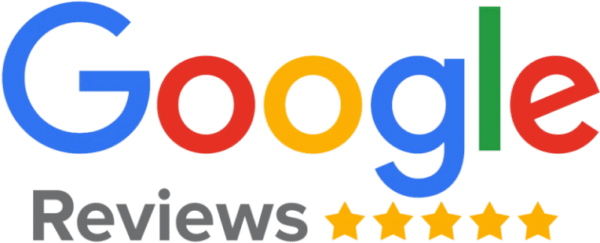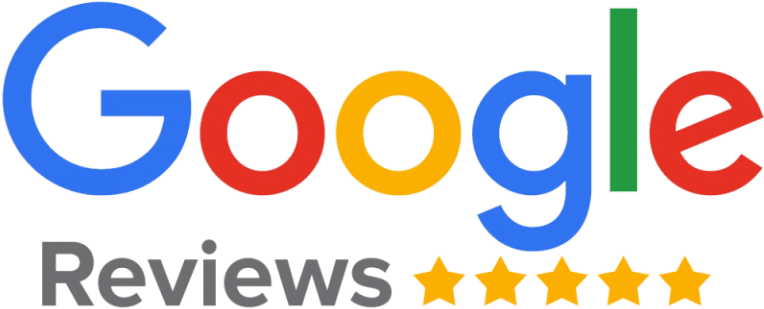 error:
Content is protected !!