English Bulldogs and Doggy Day Care
So you've bought your first AKC registered healthy English Bulldog from us. After a few months, life has hit full swing and is pushing you in every which way, diverting your time from the newest addition to your family, Jack. We all understand when life hits those busy seasons whether around the holidays or during the school year and encourage considering doggy daycare for those busy seasons.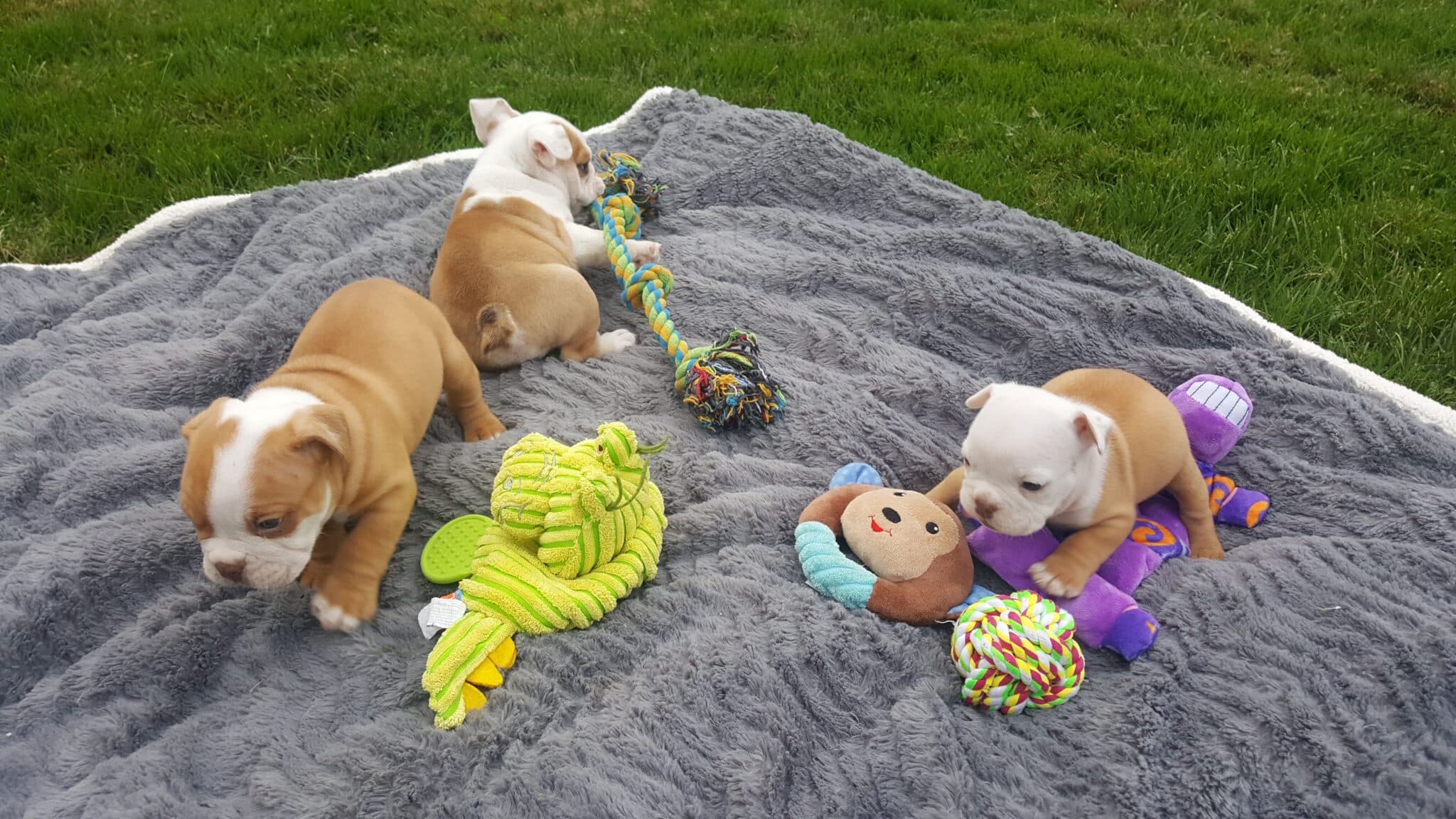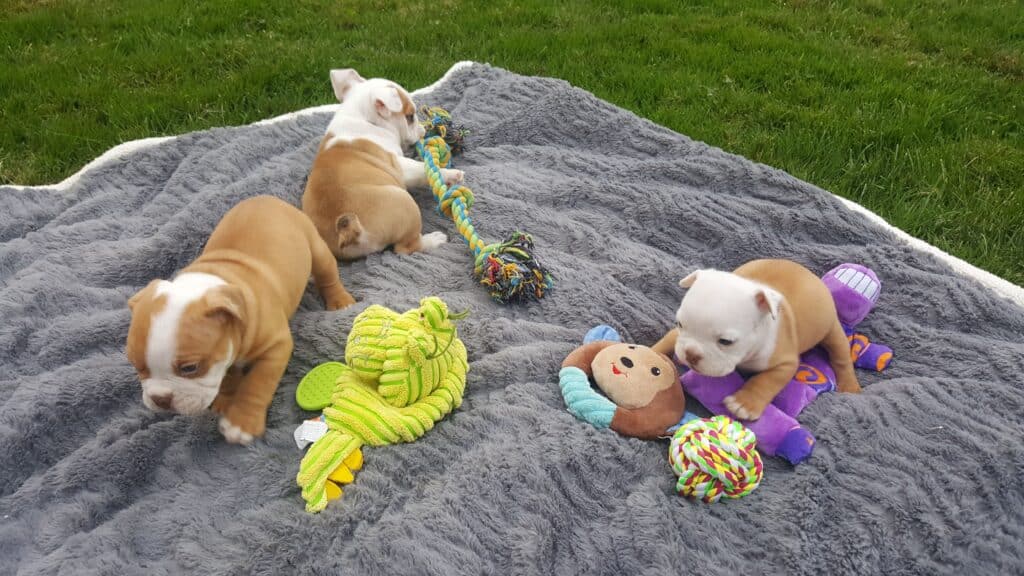 PUPPY HEALTH
While some people may discourage daycare, we believe it helps develop and maintain a healthy English Bulldog. While you're away, daycare can provide a world of fun and activities for your young pup and help train him or her while you work. Just like humans, dogs are social creatures and daycare provides a great way for your bulldog to learn to socialize with other dogs as well as help fight anxiety, encourage exercise daily and battle any boredom your dog might otherwise face.
TRAINING
One of the hardest parts of raising a puppy is the need for consistency in training, but with 8-hour workdays, consistent training is often not possible especially for things like obedience, commands, and potty training. However, daycare can help create the consistency you need without disrupting your day. Instead of the need to crate your bulldog or rush home during your lunch break to let him or her out, the daycare is right there to let your dog out regularly to go to the bathroom.
Doggy daycare may be one of the best ways for your dog to learn social skills as well. He or she will be able to learn to play nicely with other dogs of all sizes without the risk a dog park might present. The addition of a scheduled doggy daycare time will enable your dog to expand its world of interaction and development. Consistent interactions with other people and dogs are often an experience that adopters cannot fully develop independently.
YOUR HEALTH
It might feel silly, but doggy daycare can be as good for you as it is for your English Bulldog. While your bulldog enjoys a change of scenery and some fun, the anxiety and burden of your dog's development no longer fully rests solely on your shoulders. Developmental help is always a good thing and a team of professionals working toward a common goal of canine growth is a wonderful thing. You can now enjoy going through the English Bulldog puppy stages with your new bulldog and come home to love him or her as best you can.