English Bulldog Puppies for Sale Near Milwaukee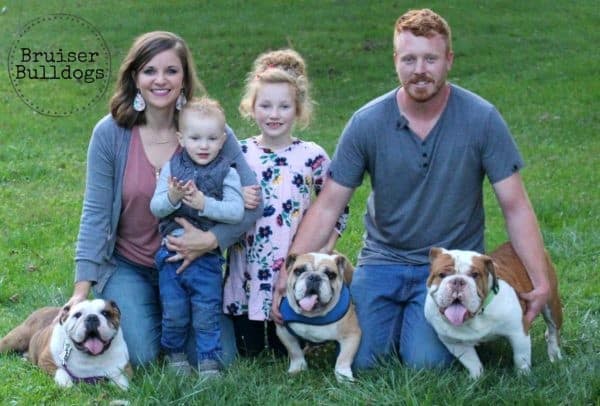 Yes, we have English Bulldog Puppies for Sale! We are English Bulldog Breeders located in Northern Indiana and are only a short drive from Milwaukee, Wisconsin. As responsible Bulldog breeders, we specialize in breeding a healthy bulldog that has that is functional in its ability to run, walk, and play with its new family. For a decade, Milwaukee families have adopted our English Bulldogs due to their ability to flourish in the city. Our bulldogs love walks around the block and play sessions in the dog park. A Bruiser Bulldog is truly built for life in a city like Milwaukee.
All of our English Bulldog puppies for sale undergo a rigorous socialization program that ensures they are equipped for the many new experiences a city can bring. Parents are screened for trademark bruiser bulldog breathability and must complete a series of health exams to ensure their offspring maintain the high quality characteristics we are known for.
As English Bulldog breeders located near Milwaukee, we find that many potential adopters located in the Brew City are interested in our breeding program. If you are looking for a English Bulldog puppy, feel free to contact and start a conversation about our adoption process. If you do decide we are a good fit, we are only a short drive away!