Best English Bulldog Dog Food
What is the Best English Bulldog Dog Food?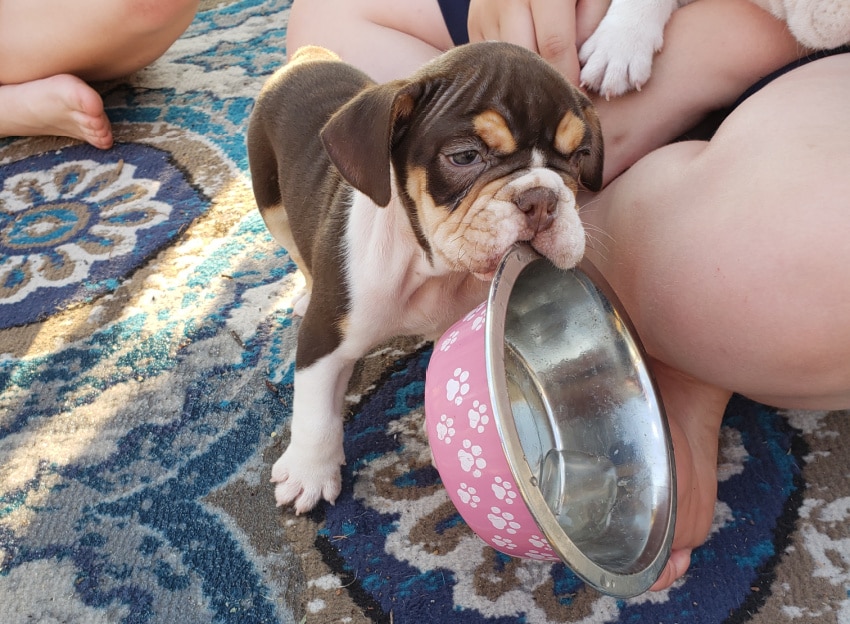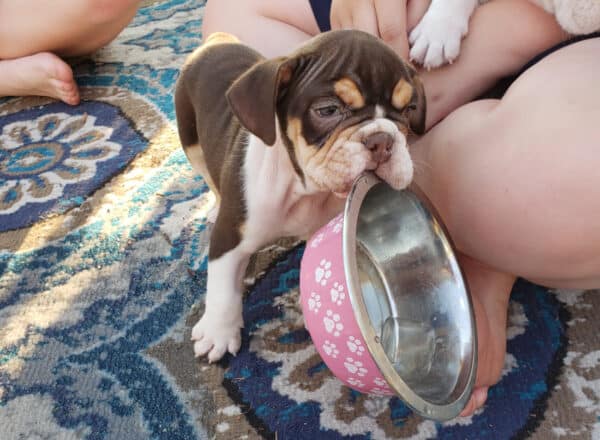 Just like diets for humans, English Bulldog dog food brands market a variety of fad diets. These diets have a wide range of proposed benefits, but some may not have benefits at all, and others could be dangerous.
In the case of the grain-free diet, research is being done to determine whether it increases the risk of dilated cardiomyopathy (a type of heart disease).
Benefits of a Grain-Free Diet
Those who support English Bulldogs eating grain-free say that it has many benefits. Including:
1. Better nutrition
2. A thick and glossy coat
3. Higher energy
4. Allergy relief
Unfortunately, we could not find any articles that provided evidence for these benefits.
Risks of a Grain-Free Diet
In addition to the potential risks of heart disease, the grain-free diet might not have all the benefits that it claims. Even in an attempt to address food allergies, most dogs with allergies are allergic to meat and not a grain.
An article from the AKC website claims that no study has found the grain-free diet more beneficial than the standard grain diet.
The research is ongoing, and it's uncertain if the cases of dilated cardiomyopathy are being affected by the grain-free diet at all. However, there appears to be some connection between the two. An article from Pet MD said, "The FDA opened this investigation due to the rising incidence of dilated cardiomyopathy. They have found that with the 1100+ dogs studied, 90% of the products fed were labeled as grain-free diets."
No official findings have been published yet, but at the moment, the diet is still under scrutiny.
Our Thoughts
Since we are not veterinarians, and every bulldog is unique, we can't make an official recommendation. What works for one bulldog may be harmful to another.
Until the research concludes, we think the risks outweigh the benefits. Unless a bulldog has a unique reason to be eating a grain-free diet, a standard diet is likely safer.
If you're thinking of putting your bulldog on a grain-free diet or taking them off one, we recommend you consult a vet who is familiar with your bulldog and can help you make the best choice.
More Resources
Guide to Grain-Free Dog Food- Pet MD
Is Grain-Free Dog Food Bad?- The American Kennel Club
FDA Investigation into Potential Link between Certain Diets and Canine Dilated Cardiomyopathy- FDA