Why You Need a Puppy Play Yard
A puppy play yard is a great piece of puppy equipment
It's perfect for anyone who can't spend their whole day watching a puppy but doesn't want to leave them in a crate. We use ours for potty training, and to contain a puppy without restricting them to their crates.
By: Bruiser Bulldogs / Nov 1, 2021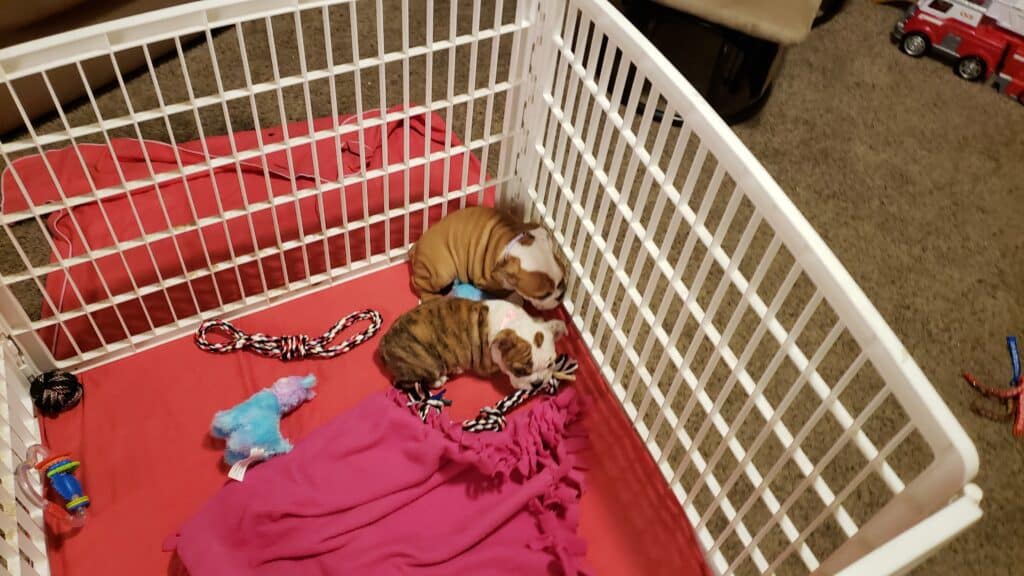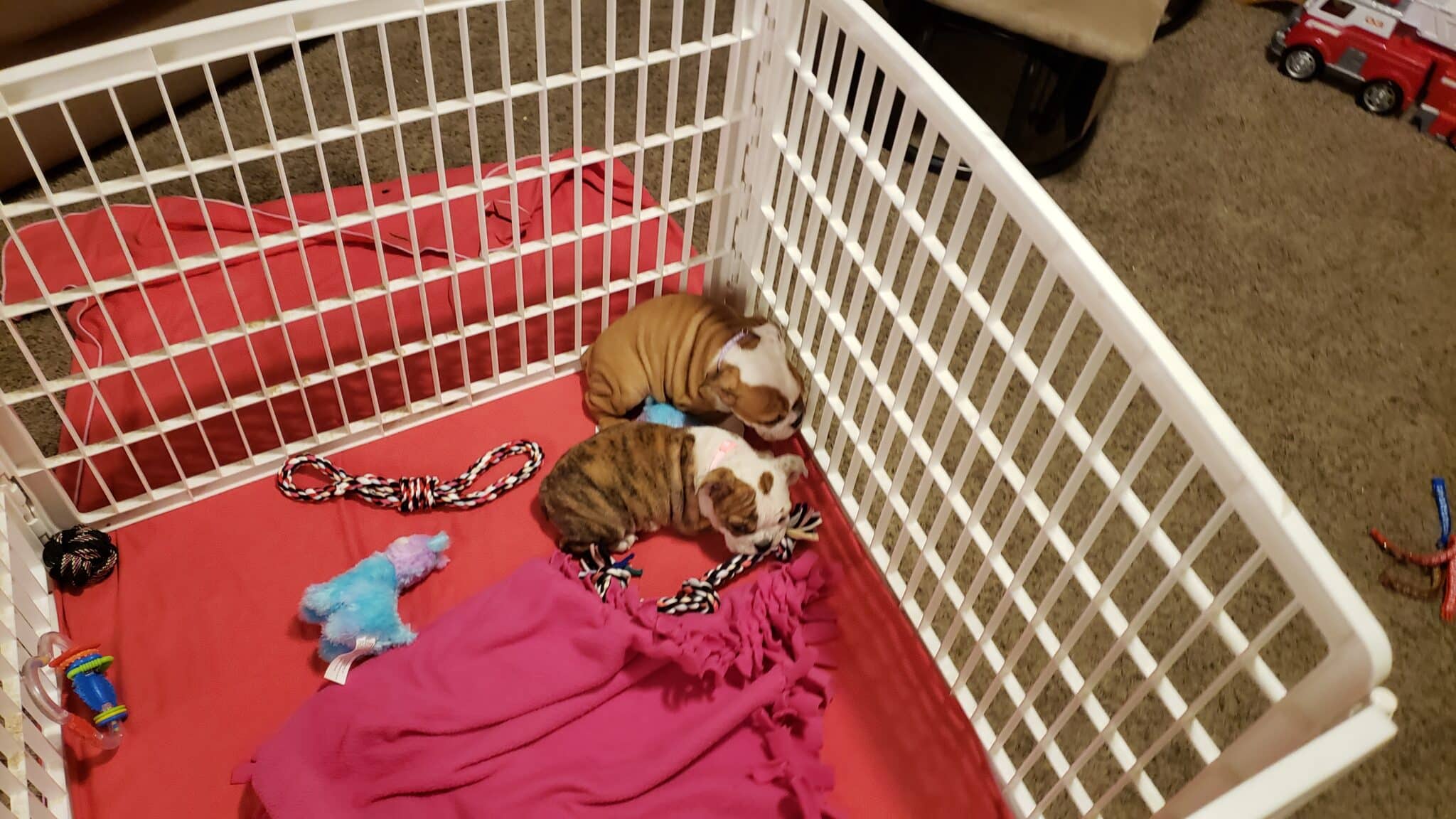 For inside
Inside the house, it's a play space. If you're working, and you don't want to be distracted, put the puppy in the pen. Make sure the pen is somewhere where they are out of the way, but you can still see them. To make sure they don't get bored while they are in the pen, give them an assortment of toys to play with.
We use ours for cooking, cleaning, and eating dinner. We also find that it works well for people who work from home, and need to be able to watch the puppy without getting distracted.
For outside
A puppy play yard outside is wonderful for potty training. It reduces potential distractions by limiting the amount of space they have to wander. We recommend standing a little ways away from the play yard while your puppy goes potty. That way they won't get distracted trying to play with you.
Picking a play yard
There are two main criteria for finding a play yard. It needs to be good enough quality that it won't fall apart, and easy to fold up when you're not using it.
Just like the crate, the important thing to remember is that the play yard is not the place your puppy lives. Your puppy should have chances to play and spend time with you throughout the day.