Greetings from Bruiser Bulldogs and the Wysongs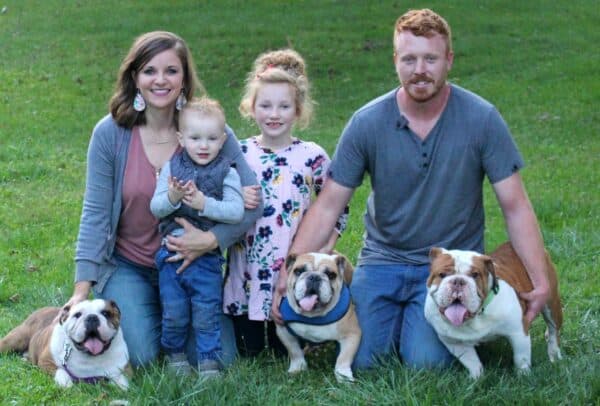 We are a family absolutely in love with the English Bulldog breed and are dedicated to breeding genetically healthy English Bulldog puppies. Our extensive experience and unique take on the need for a healthier English Bulldog has positioned our breeding program as a visionary leader for adopters in search of a higher quality English Bulldog. Feel free to read our blog, watch our videos and learn why Bruiser Bulldogs is producing a better bulldog.
Recognized and supported by Dr. Niels Pedersen, veterinary researcher at UC Davis and featured in National Geographic's recent article on the state of the bulldog.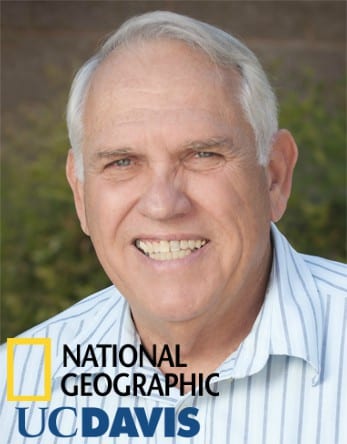 Read more about Dr. Pedersen's research and support of Bruiser Bulldog's breeding program.
Read More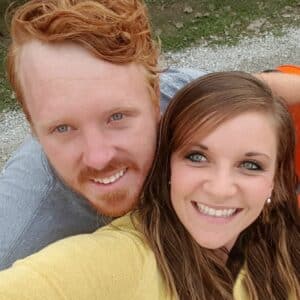 Northern Indiana based, Bruiser Bulldogs offers purebred English Bulldog Puppies for sale to loving adopters seeking to find a higher quality English Bulldog. As English Bulldog breeders, Mitch and Erica Wysong have dedicated themselves to a lifelong journey of changing the culture and societal pressures of poor breeding practices within the English Bulldog Community.
Mitch and Erica believe in producing a healthy English Bulldog puppy first and foremost. Through years of research and development, Bruiser Bulldogs is leading a new movement away from the overdone, wrinkled bulldog that has been long plagued by health problems. By embracing a healthier, more athletic look they are able to ensure that each and every English Bulldog Puppy for sale by Bruiser Bulldogs is supported by a platform of health tested, clean genetics.
Upon adoption, each family that takes on the responsibility of a Bruiser Bulldog enters into an active and vibrant communal family of bulldog owners. Mitch and Erica believe it is their responsibility to provide emotional and mental support for the lifetime of each and every English Bulldog puppy they produce. To ensure the success of every adoption, Bruiser Bulldogs will always be committed to helping Bruiser Bulldog adopters care for their English Bulldogs to the best of their ability.