Proven, Healthy Genetics
At our core, we are driven to create genetically healthy bulldog puppies that are designed to thrive from the moment they leave the womb throughout their adult life. Through a lifelong dedication to bloodline development, our bulldogs are known for their unique breathing ability, sound joint structures, and healthy eyes.

Expertise in Semen Handling and Collection
By using industry leading equipment and expertise, we guarantee all of our clients will receive their chilled semen in great shape with excellent motility levels and high sperm count.

Next Day Delivery
We prefer sending our chilled semen through UPS Next Day Air delivery service. By using progesterone testing and great communication, we can collect and ship the semen to you on the day of ovulation.

Gorgeous Offspring
We only use studs that produce gorgeous, marketable puppies. Our studs are known to produce puppies with wide heads, thick chests, and great jaw lines.

OFA Certified
All of our studs are OFA certified for their heart, trachea, and patellar tendons.

Francis Bocephus Briggs "Briggs"
(Rare Color: Lilac)
DNA results coming soon!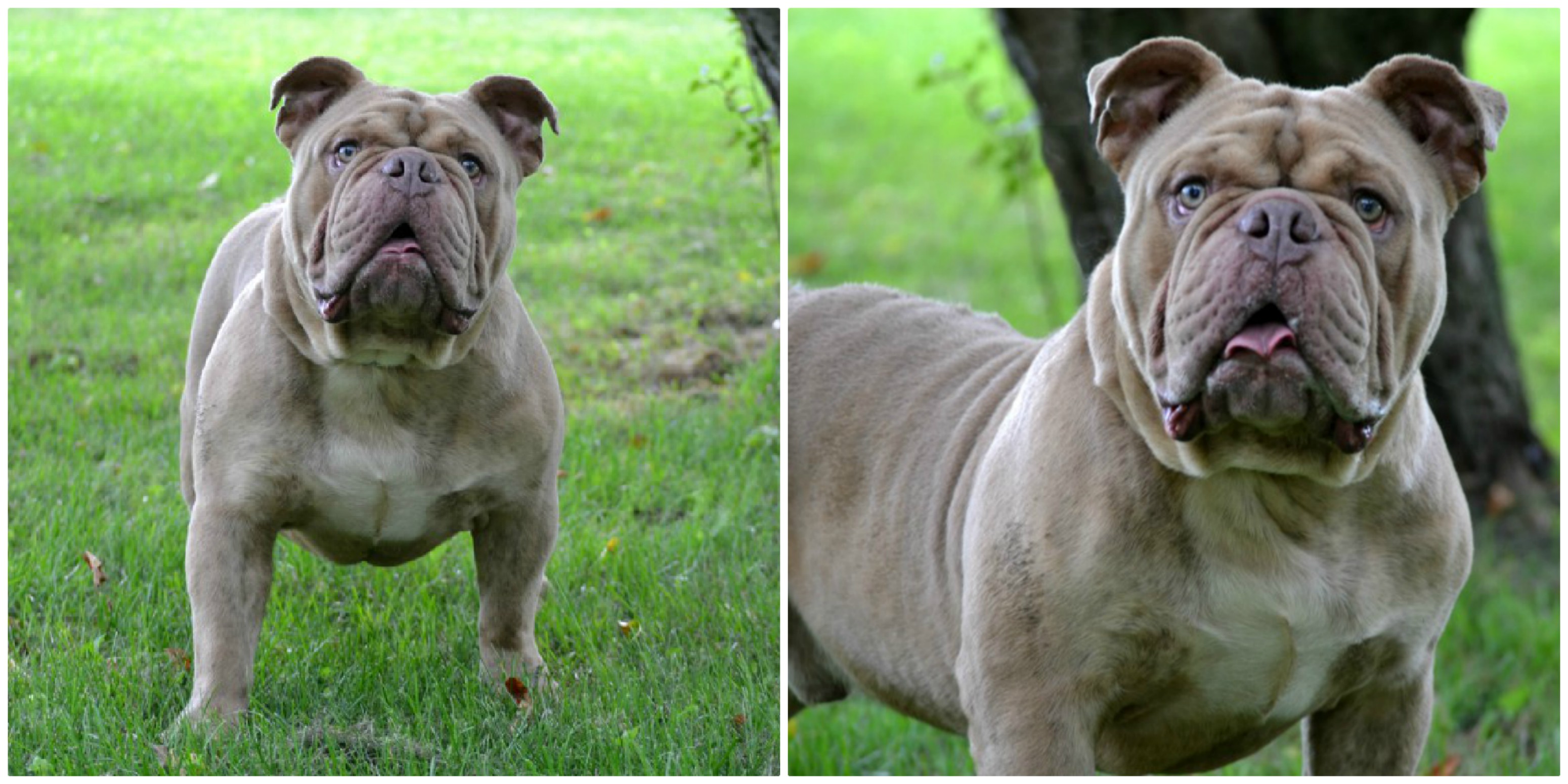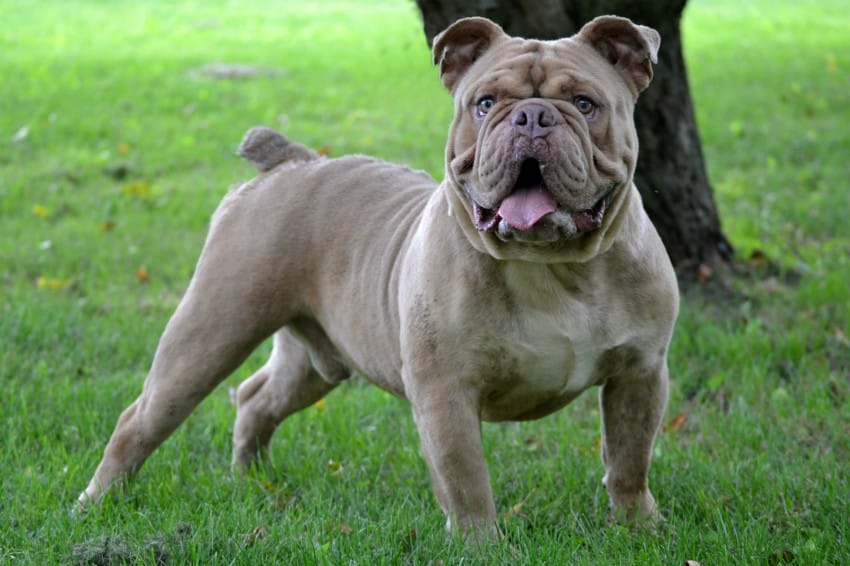 Stud Service $1500
---
Bruiser's Iron Man "Stark"
(Rare Color: Chocolate)
DNA: b/b, D/d, N/N, ay/ay, N/S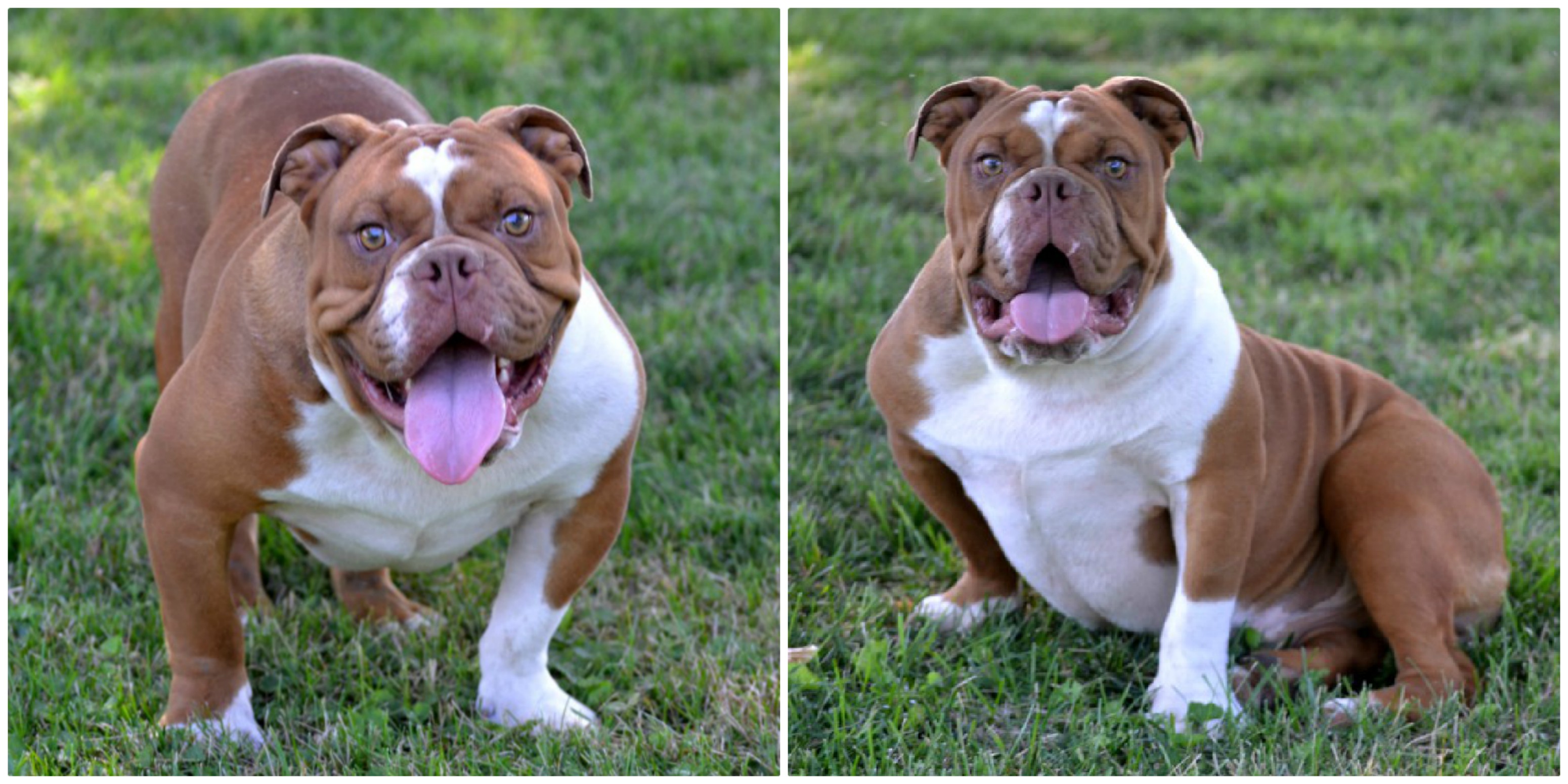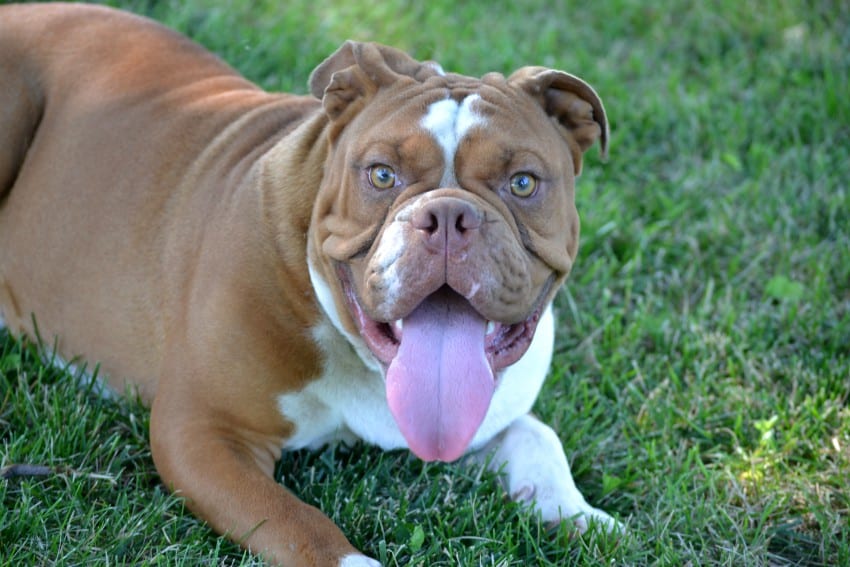 Stud Service $1000
---
Bruiser's Top Gun "Maverick"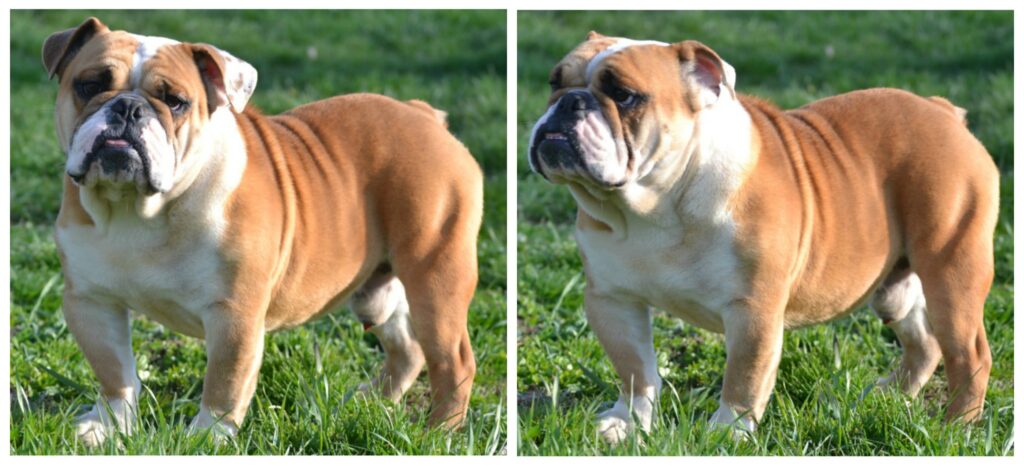 An accurate description of Maverick should always start with his superb health and the healthy puppies that he throws. Maverick's ability and ease of breathing as an English Bulldog is his most unique feature. More specifically, Maverick's nostril size, proper constructed pallet, and wide trachea all contribute to producing puppies that breath at a very high level.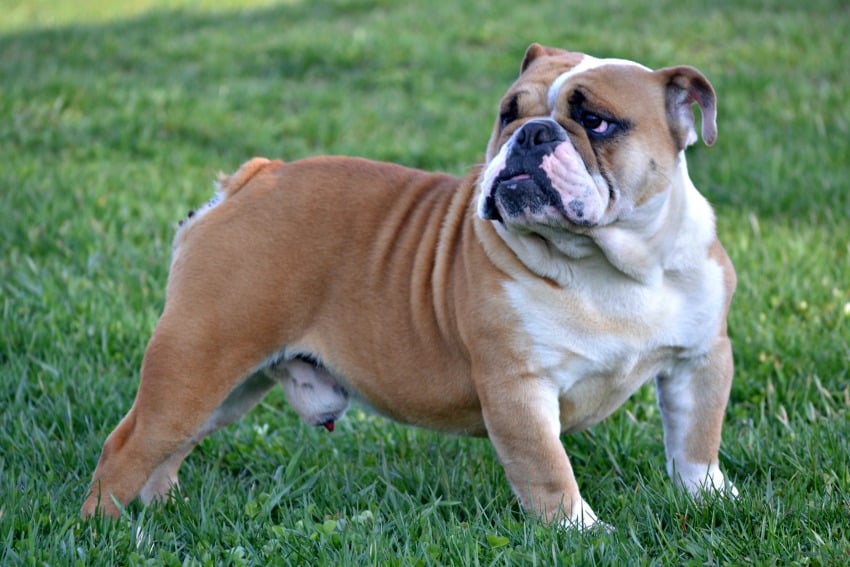 Maverick combines his elite health characteristics with excellent confirmation and structure.  He has a big blocky head and compact structure that is complimented by pigment around his eyes and a beautiful fawn coat.  Maverick is 14.5 inches at the withers and hovers around 50 lbs.
Stud fee $650
Maverick's Offspring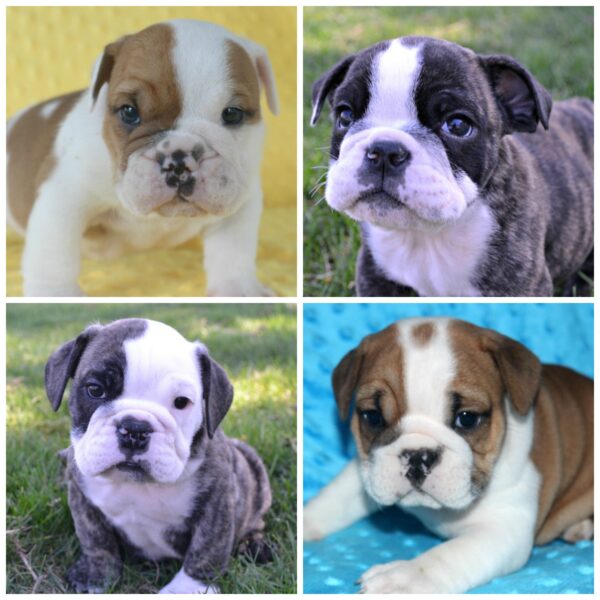 ---
Bruiser's Dirty Dancer "Swayze"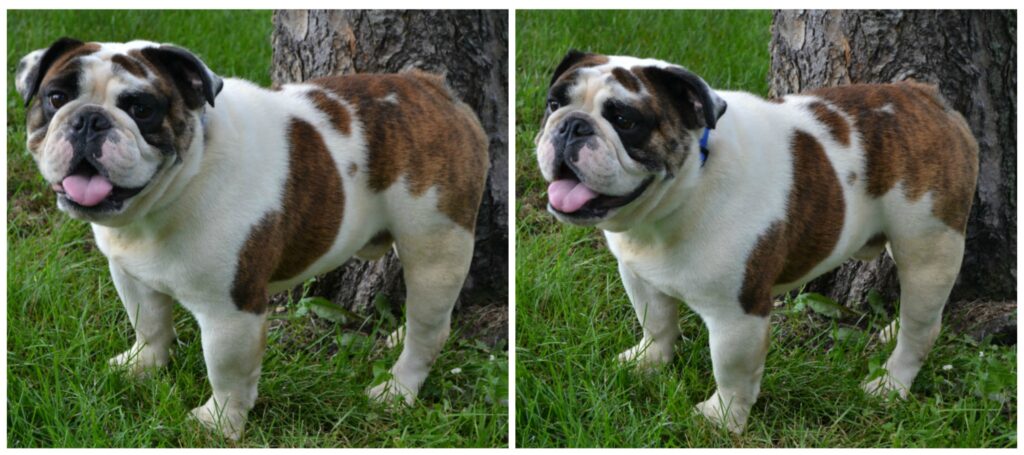 The first thing that jumps out about Swayze is his conformation. He has a wide, square chest, nice jawline and correct angulation. While health is by far and away our number one priority at Bruiser Bulldogs, we do like our bulldogs to be structurally correct as possible without sacrificing the health of the bulldogs we are producing.
Swayze's real value comes into play when considering his excellent health combined with his pedigree and correct conformation. Swayze does not suffer from the common health issues within the bulldog breed. He has a great heart, clean eyes, no joint issues and breathes very well. The combination of excellent confirmation and healthy genetics, make Swayze a true gem.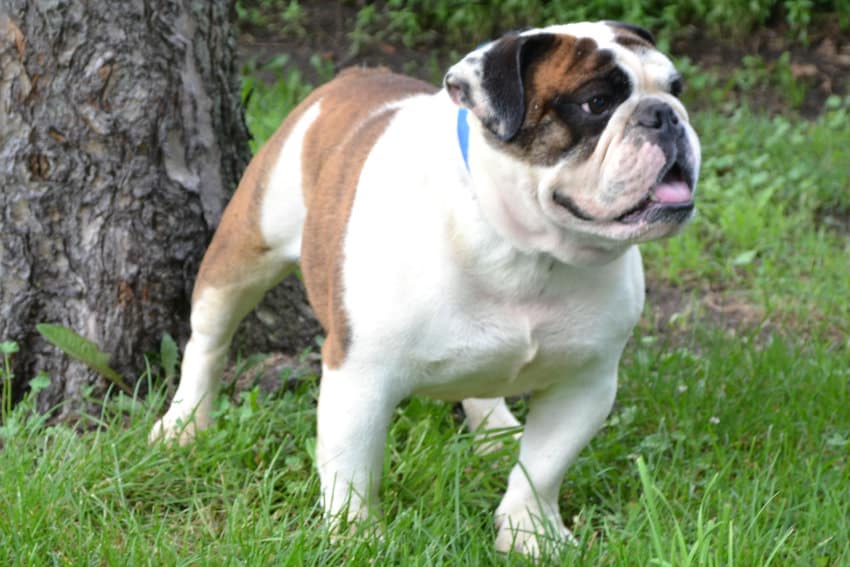 Compact Body – Another unique aspect that Swayze brings to the table is his size. He is a smaller sized bulldog, weighing between 47-49lbs. While Bruiser Bulldogs does not believe in "mini bulldogs", a smaller stud can be valuable in reducing the size of a bloodline that has gotten too large. Swayze's offspring should be slightly smaller than the typical Bruiser Bulldog we produce.
Stud fee $650
 Swayze Offspring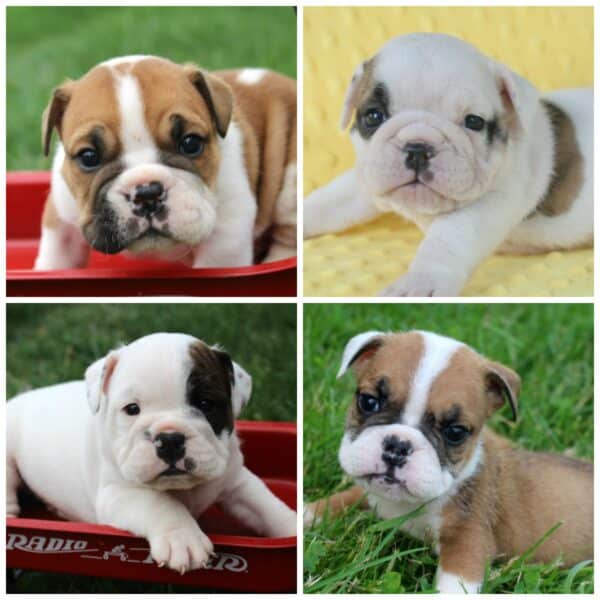 ---